Archives
food
McDonald's sues 'slow food' critic
McDonald's has labelled as "defamatory and offensive" an influential Italian food critic, who poured scorn on the quality of the fast-food giant's cuisine.
The corporation has sued Edoardo Raspelli, a critic and commentator for the Italian newspaper La Stampa, after he compared its burgers to rubber and its fries to cardboard, in an article last year.
McDonald's is seeking undisclosed damages, possibly as much as the 21m euros (£15m; $25m) it spent on advertising in Italy last year.
Mr Raspelli has refused to back down, telling La Stampa earlier this week that he found fast food "repellent".
"I defamed hamburgers... but I have not insulted anyone," he said.
[more]
thanks to Spitting Image
birds
Bird Digiscoping by Mike McDowell
[more]
thanks to wood s lot
are our leaders so out of touch? we are aboard the u.s.s. clueless.
Rice Repeats U.S. Complaints About France
"There were times that it appeared that American power was seen to be more dangerous than, perhaps, Saddam Hussein. I'll just put it very bluntly," Rice said, according to an English- language transcript of the interview.
"We simply didn't understand it."
Rice complained that France had not only criticized the war but actively tried to rally other countries to provide "checks and balances" against the United States.
"What was to be checked?" she asked. "Perhaps Americans couldn't understand why it was not considered a worthy cause to liberate Iraq... there is a lot of consternation about the way that this was posed (by Paris)."
[more]
daily Kos has excellent comments on the above article.
"We simply didn't understand it."
Oh, where to begin.
Well, the Texicutioner, as he is called in most of Europe, is despised. Not disliked, or distrusted, but despised. And that has to do with his habit of executing people regardless of their actual guilt or innocence. Bush was regarded as an idiot before his election. Subesequent events have only confirmed the obvious to most Europeans.
Saddam Hussein couldn't threaten his neighbors. The whole WMD thing was a put up job. And then, there is the slight fact that the Secretary of Defense is a meddler who undermines you and the Secretary of State on a regular basis. He's attacking the fundamentals of our relations with our most important allies .
The French objected to the culture which the former communists were buying into. The coalition of the billing were being bought like some former French colony and then saying they wanted to be included in the EU. Can't do both. If you're up for rent, how can you be part of a united Europe.
[more]
yoko r.i.p.
Zoe's cat, Yoko (see below), went into cardiac arrest this afternoon and died. A little friend is gone.

cats
I just talked to Zoe. Her much loved cat, Yoko, is 12 years old and failing. She dropped her off at the vet, again, this morning. The vet only gives her a 50/50 chance. He thinks it is heart failure, along with the diabetes and asthma. Zoe has the details in her blog here, here, and here.

Yoko and Olivia
I don't feel like any more blogging, right now. Maybe later.
washington madness
US and them
The machismo and moral certainty that have taken over Washington are seriously damaging for Europe, writes Nick Clegg MEP
America has changed. Last week, I went to see for myself. Three days of meetings, argument and idle chit chat with congressmen, policy wonks, journalists and diplomats within the Washington DC beltway is not an especially scientific way to gauge the American mood. But it was enough to tell me that something is afoot.
Some of the changes are predictable enough. America considers itself to be at war, so it was little surprise to witness the pervasive grip of the Pentagon on foreign policy making. US foreign policy is now refracted through a military lens. It was easy to anticipate, too, that a president who scraped home in the last elections after some shilly-shallying in Florida should now subjugate all to his need to secure a more resounding mandate from the American electorate. Everything from punitive tariffs on European steel imports to hardline rhetoric against the old foe Fidel Castro is being deployed to maximum electoral effect, whether among the workers of America's rust belt or the Cuban community in Miami.
Other changes, by contrast, are more subtle. The Bush administration's attitude towards Europe, for instance, among radical "neo-conservatives" and mainstream Republicans alike, has undergone a transformation. The full-blooded contempt for Jacques Chirac and "old Europe" has caught the headlines. It is impossible to exaggerate the unforgiving machismo of much of the administration's attitude to those parts of Europe deemed to have been disloyal during the Iraq conflict. But such juvenile vitriol obscures a more discreet, but important, change: not only is Europe condemned as weak and ineffective, there is now an emerging view that it might be in America's interests to keep Europe weak and effective.
[...]
A sidekick to a Republican senator told me that religious conviction and moral certitude were the guiding principles for everything his boss did and said. He went on to claim that he saw no reason why international law or international institutions should constrain what the US administration said or did as long as it was "right". I pointed out that such an attitude was common to all theocrats down the ages, claiming a divine or moral justification to run roughshod over human conventions. It is odd that such a severe, Old Testament view of moral retribution seems to be taking hold in the capital of the one great liberal democracy which was established precisely to overturn the arbitrary divine rights of Kings and Queens.
[more]
glove art
Max Klinger - original, symbol, and fetish
Max Klinger's "Ein Handschuh" (A Glove), 1881:
[more]
thanks to wood s lot
books
This exquisite little book took my breath away.
[more]
thanks to wood s lot
little people
Miniature City 4
If life was really, really small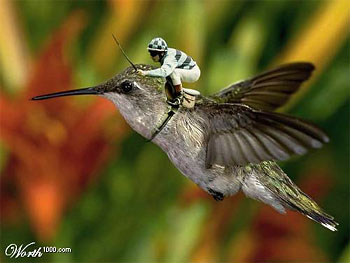 [more]
busy
I've lots of deadlines to meet that seem to be stacking up like that perfect storm, so the links are a little light today. Also, after reading the links in the blogs in the blogroll, such as Booknotes and Eschaton, the thought of going through those links again to put them on this blog was just more that I could emotionally handle. So save me the the mental anguish and depression by checking them out for yourselves.
On a much happier note — Craig, at Booknotes, is celebrating 28 years of marriage,today. Congratulations, Craig and Ann!!! There, I feel a little better.
nuclear delusions
the atomic revolution comic book
NOTE: I found this wonderful thing at an estate sale of someone who I'm pretty sure once worked for a nuclear power company. This comic was included in a simple manilla envelope package which also included: a corporate memo, a vinyl recording discussing Einstein's theories and a large calendar-sized brochure of modern-art-inspired paintings using a number of atomic weapons companies' logos. All of these items are worth posting online, but this comic book is the most interesting and worth sharing with you.
[...]
Discussing this comic: Beyond it's novelty value, this is really a (forgive the pun) dynamite piece of art. One is immediately struck by the bold and realistic linework, the page compositions (both full-bleed and off-center, as well as numerous two-page spreads, 'BUILDUP' and 'PROPULSION' are amazing) and check out the use of multiple spot color and classy 50s-era package design. All that and just the creepy idea of an atomic weapons company commissioning a comic book about their horrifying products makes this a damn strange and unusual thing.
[more]
thanks to dublog
economy
One of the things President Bush knows best is when to turn on the klieg lights, and when to keep them off.
On Tuesday, with no fanfare, he signed a bill increasing the federal debt limit by nearly a trillion dollars. You don't want a lot of coverage when you're mortgaging the future.
But yesterday it was high-fives all around as Mr. Bush signed the third-largest tax cut in history at a grand ceremony in the East Room of the White House.
I suppose if your income is large enough, there is every reason to celebrate. After all, the tax cut could save Dick Cheney $100,000 a year, or more.
But given the economic realities in the U.S. right now, I thought the East Room celebration was in poor taste. The enormous tax-cut package (which is coupled with budget deficits that are lunging toward infinity) is a stunning example of Mr. Bush's indifference to the deepening plight of working people.
[...]
What the economy needs is a real stimulus that will create real jobs, not an irresponsible package of tax cuts that will inflate the portfolios of the very wealthy while starving the government of the money needed to pay for essential services and to maintain a safety net for the nation's most vulnerable citizens.
We are closing schools and libraries in America, and withholding lifesaving drugs and medical treatment from the poor. The middle class is struggling ever harder to make ends meet, and reshaping its dreams of the future.
In Washington, they're celebrating.
[more]
White House shelved deficit report
Study commissioned by O'Neill sees $44 trillion in red ink
The Bush administration has shelved a report commissioned by the Treasury that shows the U.S. currently faces a future of chronic federal budget deficits totaling at least $44 trillion in current U.S. dollars.
THE STUDY, the most comprehensive assessment of how the U.S. government is at risk of being overwhelmed by the "baby boom" generation's future healthcare and retirement costs, was commissioned by then-Treasury secretary Paul O'Neill.
But the Bush administration chose to keep the findings out of the annual budget report for fiscal year 2004, published in February, as the White House campaigned for a tax-cut package that critics claim will expand future deficits.
The study asserts that sharp tax increases, massive spending cuts or a painful mix of both are unavoidable if the U.S. is to meet benefit promises to future generations. It estimates that closing the gap would require the equivalent of an immediate and permanent 66 percent across-the-board income tax increase.
[more]
guitar art
The Guitar is Art
Rhythms of Art and Design in the 20th Century
By the 1930's, the guitar became the instrument of choice and a transcendental medium through which musical styles flourished. It evolved from a small parlor curiosity for genteel souls to a powerful talisman capable of launching the Woodstock generation. By tracing the development of the guitar in context with movements in industrial design and art, one can see how entirely new genres of music and style were created to define the individuality and greatness of the 20th century. The guitars will continue to resonate as icons, helping us to understand and define America's cultural identity.
[...]
1834 Martin 2 1/2 - 17 owned by Mark Twain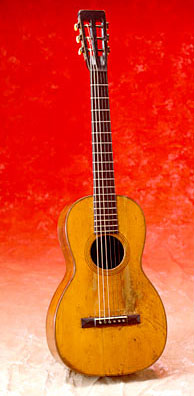 This guitar was built during the Romantic era and at the beginning of Martin & Company's history of manufacturing of guitars. Mark Twain was a passionate guitarist and singer but of course is best know as one of America's greatest literary legends. His musical styles included gospel, slavery, blues, love songs, political satire, folk and burlesque.
thanks to gmtPlus9
an environmental horror story
A Run on the Banks
How "Factory Fishing" Decimated Newfoundland Cod
Five hundred years ago, the explorer John Cabot returned from the waters around what is now Newfoundland and reported that codfish ran so thick you could catch them by hanging wicker baskets over a ship's side.
Cabot had discovered a resource that would change England forever, the basis of a maritime trade that would give that tiny island kingdom the wealth, skills and shipbuilding capacity which would transform it into a global empire. He had discovered the most fantastic fishing grounds the world had ever seen, waters so teeming with life that a vast swath of the New World was colonized just to harvest its seemingly limitless bounty.
A century after Cabot, English fishing skippers still reported cod shoals "so thick by the shore that we hardly have been able to row a boat through them." There were six- and seven-foot-long codfish weighing as much as 200 pounds. There were great banks of oysters as large as shoes. At low tide, children were sent to the shore to collect 10-, 15-, even 20-pound lobsters with hand rakes for use as bait or pig feed. Eight- to 12-foot sturgeon choked New England rivers, and salmon packed streams from the Hudson River to Hudson's Bay. Herring, squid and capelin (a small open-water fish seven inches long) spawning runs were so gigantic they astonished observers for more than four centuries. Today, Newfoundland's fish are gone and the seas, streams and rivers lie quiet and empty.
[more]
thanks to MetaFilter
photography
Another Henri Cartier_Bresson link in what seems to be an ongoing Henri Cartier-Bresson festival. Previous entries are here and here.
Cartier-Bresson's Instinct for Decisive Moments
But now, just months short of his 95th birthday, the master of the "decisive moment," as he once described his art, is himself the reluctant object of celebration. Coinciding with a major retrospective of his work at the French National Library here, Mr. Cartier-Bresson, his wife, the photographer Martine Franck, and their daughter, Mélanie Cartier-Bresson, have created the Henri Cartier-Bresson Foundation, the first private foundation dedicated to photography in France.
[...]
Yet it is at the foundation, housed in a renovated 19th-century building at 2 Impasse Lebouis in the Montparnasse district of Paris, that Mr. Cartier-Bresson has presented a different side to his art — the photographers whom he most admires and who have influenced him. For the foundation's opening show, "Henri Cartier-Bresson's Choice," he has picked 93 images by 85 fellow photographers.
Along with images by Robert Capa, George Rodger and David Seymour, with whom Mr. Cartier-Bresson founded the Magnum photo agency in 1947, there are works by leading 20th-century photographers, from Brassaï to Sebastião Salgado. Also on display is Martin Munkacsi's "Black Boys on the Shore of Lake Tanganyika," the 1931 photograph that first inspired Mr. Cartier-Bresson to become a photographer.
[...]

At Cartier-Bresson Foundation: Munkacsi's 1931 image of boys at Lake Tanganyika inspired Henri Cartier-Bresson to become a photographer.
"Shooting a picture is recognizing an event," he later explained, "and at the very instant and within a fraction of a second rigorously organizing the forms you see to express and give meaning to that event. It is a matter of putting your brain, your eye and your heart in the same line of sight. It is a way of life."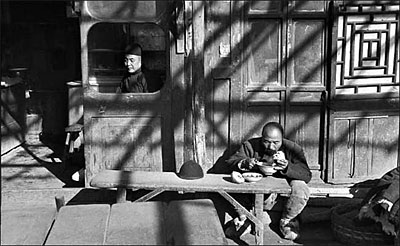 A photograph by Mr. Cartier-Bresson taken in Beijing in December 1948, during the final days of the Kuomintang.
[more]
thanks to DANGEROUSMETA!
happy birthday
A late happy birthday to blog brother Craig at Booknotes. A mere youth at 52.
iraq
A German perspective...
Peace is boring
The soldiers of the Second Brigade, based in Fort Stewart, Georgia, were the heroes of the battle for Baghdad. Now they want to return home, but instead they must remain in Iraq and teach yesterday's enemies about democracy and capitalism - as quickly as possible.
Lieutenant Colonel Philip de Camp was stationed in Germany for nine years, and is able to make rather wise statements about the war in German. "If you're on your feet," he says, "war isn't a lot of fun. It's a lot more fun in a tank."
Lieutenant Colonel Philip de Camp is certainly qualified to make this assessment. He spent the war in an M1A1 Abrams tank that costs $4.3 million, consumes 56 gallons of gasoline per hour, and comes equipped with a 120 mm artillery gun, a 12.7 mm machine gun, and two 7.62 mm MGs. This monster is protected from above by the air force and from behind by artillery.
How many Iraqis did you hit, Sir? "I don't care," says soldier Philip de Camp.
[more]
Iraqi guerillas fire opening salvo
It's about as official as these things get: Iraq's opposition forces, formerly in disarray following the dominant US victory, are now fighting back.
[more]
The Senator Votes Nay
Robert Byrd Opposed the Iraq War, and He's Not About to Yield
"What is happening?" Robert C. Byrd asks. "What is happening to us?"
[more]
UN chief warns of anti-American backlash in Iraq
The UN's most senior humanitarian official in Iraq warned yesterday that US attempts to rebuild the country were overly dominated by "ideology" and risked triggering a violent backlash.
Ramiro Lopes da Silva said the sudden decision last week to demobilise 400,000 Iraqi soldiers without any re-employment programme could generate a "low-intensity conflict" in the countryside.
"The reconstruction of minds is as important. We cannot force through an ideological process too much," said Mr Lopes da Silva, 54, a Portuguese UN official who served in Angola and Afghanistan before becoming the humanitarian coordinator in Iraq last year.
[more]
Baghdad Is Asking, Where Are the Police?
Iraqis say there's no law to protect them as ill-equipped cops struggle against crime.
There is an Iraqi IndyMedia...
book art
Judging a Book by Its Cover
Gold-Stamped Publishers' Bindings of the 19th Century
Bookbinding was one of the last of the bookmaking processes to be mechanized. Since the invention of printing by movable type in the fifteenth century, books had been issued in folded-and-gathered printed sheets—often in paper wrappers—which the buyer then had bound to order. In the early nineteenth century, the development of case binding, a technique conducive to mass production, at last made possible the manufacture of books with uniform edition bindings.
The advent of gold-stamped decoration, circa 1832, was the most important factor in the acceptance of publishers' bindings. Gold stamping brought to the mass-produced book some of the prestige associated with gold-tooled leather bindings of the pre-industrial era. In fact, stamping often imitated the decorative styles and motifs of the hand-finished book. However, gold stamping also developed its own styles and imagery that reflected the period' s taste and culture.
[more]
thanks to BookLab II

Israeli settlers vow: 'We will never leave'
Leaders of the 226,000 Jewish settlers of the West Bank and Gaza Strip vowed yesterday to thwart evacuation of their homes, which would end their dream of a biblical state from the Jordan to the sea.
For Elyakim Haetzni, a vitriolic pioneer settler in Hebron, Sunday's Israeli cabinet vote in favour of the road-map for peace in the Middle East was an act of "national treason".
[more]
Sharon would not dream of really dismantling outposts, freezing settlements, agreeing to borders even remotely resembling the pre-1967 Green Line. As long as he is requested to produce only words, all is well. When actions are expected, both Bush and Sharon will face a hard choice.
Sharon's choice: to quarrel with Bush (and that would be a disaster, from his point of view) or to give up his historic mission (a much greater disaster, from his point of view.)
Bush's choice: to fail again and go into the elections as a president who has failed in everything, or to quarrel with Sharon and the entire pro-Israeli lobby, Jewish and Evangelical Christian - which is political poison.
But beyond all this, there is the fact that the most right-wing government Israel has ever had has officially accepted the establishment of a Palestinian state. Even if this is only a tactic, even if the real purpose is to sabotage it, this is a point of no return.
The circle is now complete: the whole world has adopted the two-state vision, including the United States, the Arab world, the Palestinian people and the government of Israel.
This, I must admit, gives me some private satisfaction. 50 years ago, only a handful of us believed in this solution. The whole world was against it. Now this is a world-wide vision. With or without Bush, with or without Sharon, it is on its way.
[more]
Today, in the middle of the occupied West Bank, miles to the east of Israel's pre-1967 frontier, the Israeli Offense Force is busy erecting an encircling monstrosity of concrete, barbed wire, and guard towers. Completely, utterly illegal by anyone's definition, it is rarely even mentioned in the Western press – except, occasionally, in Orwellian new-speak, as Israel's new "security fence". Like some gargantuan gray boa constrictor, it slithers though the West Bank – engulfing thousands of acres of fertile farmland, alienating tens of thousands of Palestinians from land their families have tilled for centuries, and strangling every last drop of vitality out of what was once the lovely land of Palestine.
[more]
chinese poster art
SHANGHAI, CHINA of the 1920's and 1930's was a metropolis so completely modern it was known as "The Paris Of The East".  Little is left of that bygone world  today, but its memory lives on in the incredible legacy of commercial artwork left behind. 
[more]
thanks to The Solipsistic Gazete
the difference between the saddam hussein regime and ours seems to be disappearing
THE US has floated plans to turn Guantanamo Bay into a death camp, with its own death row and execution chamber.
Prisoners would be tried, convicted and executed without leaving its boundaries, without a jury and without right of appeal, The Mail on Sunday newspaper reported yesterday.
[...]
"This camp was created to execute people. The administration has no interest in long-term prison sentences for people it regards as hard-core terrorists."
Britain admitted it had been kept in the dark about the plans.
A Downing St spokesman said: "The US Government is well aware of the British Government's position on the death penalty."
[more]
As if the US Government cares about what the British, or anyone else thinks.
hair art
B O N   C O I F F U R E :
B A R B E R   S H O P   S I G N S    F R O M   W E S T   A F R I C A
[more]
thanks to Iconomy
tax cuts
Stating the Obvious
by Paul Krugman
The lunatics are now in charge of the asylum." So wrote the normally staid Financial Times, traditionally the voice of solid British business opinion, when surveying last week's tax bill. Indeed, the legislation is doubly absurd: the gimmicks used to make an $800-billion-plus tax cut carry an official price tag of only $320 billion are a joke, yet the cost without the gimmicks is so large that the nation can't possibly afford it while keeping its other promises.
But then maybe that's the point. The Financial Times suggests that "more extreme Republicans" actually want a fiscal train wreck: "Proposing to slash federal spending, particularly on social programs, is a tricky electoral proposition, but a fiscal crisis offers the tantalizing prospect of forcing such cuts through the back door."
Good for The Financial Times. It seems that stating the obvious has now, finally, become respectable.
[more]
Bush makes poor pay for military might and tax cuts
Schools and health lose out as US public services endure worst crisis since 1930s
School was definitely over for Sally Kelly last week. The Oklahoma primary school teacher was trying to cram years of accumulated experience and memories into a few cardboard boxes and get them out of the door before the building was locked up for the holidays.
Thousands of teachers across the state and the US have been doing more or less the same thing in the past few months, squeezed out by a combination of recession, tax cuts and record military spending. Oklahoma is cutting 6,000 teaching jobs in the financial year just ending and the next, and the budgetary outlook is grim. But for Ms Kelly, there is more at stake than losing her vocation. Her breast cancer is in remission but still requires monitoring and medicines. Without the health insurance that came with her job, she can afford neither.
"For me, it's a life and death situation," she said, sitting in the deserted classroom, her head covered by a yellow turban to hide the effects of chemotherapy.
[more]
indian art
Skypak's Project for Enhancement of Art Realization (SPEAR) has been dexterously developed into a virtual art museum showcasing some of the famous paintings from leading contemporary Artists from India. This is a comprehensive collection of leading Indian artists, their works and their thoughts on life. All of these artists have contributed officially to this SPEAR Art Museum.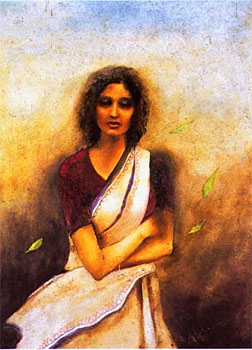 [more]
thanks to dublog
whose next?
The Making of a (Wider) Quagmire
Or, to paraphrase the old defense contracting adage, why buy just one quagmire when you can get two for three times the price?
[more]
Bush may take first step to Tehran regime change
Bush administration officials today look set to turn up the heat on Iran at a meeting to consider whether to break off diplomatic contacts as a possible first step to regime change in Tehran.
The gathering was expected to give a wider airing to calls from the Pentagon for destabilising Iran - a course of action so far opposed by the state department, Britain and other governments.
[more]
rupert

1937
thanks to The Solipsistic Gazete
Rupert appeared (and still appears) every day in the British newspaper "The Daily Express". It must be one of the longest running children's cartoons in a newspaper anywhere in the world.
In the 1930s there was a vogue for children's cartoons in British newspapers. Teddy Tail appeared in the Daily Mail and "Pip, Squeak and Wilfred" in the Daily Mirror. The Express decided that they should have their own cartoon and turned to Mary Tourtel, who was the wife of one of their sub-editors. She invented the little bear, Rupert, devising the stories and drawing the illustrations herself.
The first Rupert cartoon appeared on 8th, November, 1920. Two drawings appeared each day, with a short text of story beneath them. Mary Toutel continued to draw Rupert until 1935, when her eyesight began to fail. Casting round for someone to take over, The Express asked an artist and magazine illustrator named Alfred Bestall to fill in for six weeks. So Alfred Bestall took over, but the six weeks extended for thirty years until he retired in 1965 and other artists took over. The cartoon continues in the Daily Express to this day.
[more]

world domination
U.S. 'negation' policy in space raises concerns abroad
While much of the talk around the Pentagon these days focuses on "transformation" of the military, some of the United States' closest allies worry about another buzzword being used in subtler ways at the National Reconnaissance Office: "negation."
The nation's largest intelligence agency by budget and in control of all U.S. spy satellites, NRO is talking openly with the U.S. Air Force Space Command about actively denying the use of space for intelligence purposes to any other nation at any time—not just adversaries, but even longtime allies, according to NRO director Peter Teets.
At the National Space Symposium in Colorado Springs in early April, Teets proposed that U.S. resources from military, civilian and commercial satellites be combined to provide "persistence in total situational awareness, for the benefit of this nation's war fighters." If allies don't like the new paradigm of space dominance, said Air Force secretary James Roche, they'll just have to learn to accept it. The allies, he told the symposium, will have "no veto power."
[more]
thanks to Spitting Image
The attitude of these people is that the US has no allies — only vassals. This arrogance going to come back to bite us in a big way. The military has taken over this country and thinks they can take over the world.
science paraphernalia
Science and Society Picture Library
Objects and artwork relating to the history of medicine throughout the world, ranging from iron lungs to Chinese acupuncture figures, plus a selection of images of twentieth century medical practice taken from our newspaper archives.

Ruspini dentures and denture holder, c 1795.
thanks to The Solipsistic Gazete
books into movies
Hollywood finds new taste for Dahl's chocolate factory
Though it has attained cult status, the film version of the classic children's book Charlie and the Chocolate Factory was never a favourite with its author, Roald Dahl.
Unabashed, Hollywood is having another stab at turning the bitter-sweet story of a tour around Willy Wonka's fabulously sinister kingdom into a movie. The director Tim Burton, whose dark masterpieces include Batman, Edward Scissorhands and Beetlejuice, is expected to meet representatives of the Dahl estate in the next few weeks to confirm the deal.
[more]
Roald Dahl is one of my favorite authors. Dahl has a dark side that really has not been captured on film. Here's hoping that Tim Burton can bring the real Roald Dahl to the screen.
sign art
Signs, signs, signs!
[more]
thanks to Coudal Partners
The coffee must really be bad.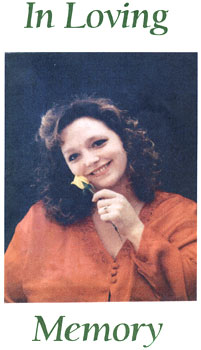 Gerianne Michelle Davies
Born June 20, 1973
Seattle, Washington
Died May 18,2003
Jacksonville, Florida
Gerianne was my brother Roger's oldest child. Gerianne's smile will be missed.
memorial day
Tomorrow is Memorial Day. We had a TestingTesting with Kim Acuna scheduled for tomorrow. I've had to cancel it. Instead, I will be attending a memorial service for a niece that died way too young. I'll be back Tuesday.
prints
Takeda Fumiko Print Works Gallery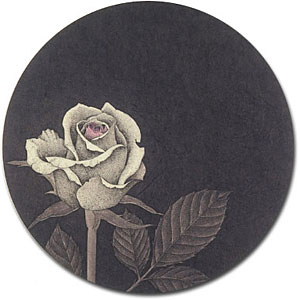 [more]
thanks to The Solipsistic Gazete
iraq
Victims of the Peace Decide Americans are Worse Than Saddam
The tribe has appealed for help to the coalition forces, but no one has even visited them. They have eaten or sold almost all their animals, and have only a week left of food. Now they hate the Americans.
"None of the American promises has happened. It is unbelievable what has happened," Mr Yassim said.
His son concludes: "We have discovered that Saddam is better than the Americans."
Hadeb Hamed Hamed, the tribe's sheikh, sat on mats on the prison officer's porch, and said: "The Americans promised us food and medicine and freedom. But we have lost our homes, our land, our crops. Now we live in prison with nothing, and they ignore us.
"It is the allied forces that have done this to us. When we run out of food, I don't know what we will do."
In fact, he does know, because with starvation looming, he has been talking about it with the other elders.
"If we don't have a solution, we will fight the Americans even if they kill us. It is better than sitting here with nothing and just dying," he said.
[more]
Um, Folks, This Doesn't Look Like Victory
By Molly Ivins
Much as I hate to interrupt what is apparently a deeply felt triumphalism on the American right, now that it's over, does anyone see any reason for our having invaded Iraq?
I realize that's what we all kept trying to figure out before the invasion, but don't you think it should at least be visible in hindsight? Good thing we won the war, because the peace sure looks like a quagmire.
These are early days, certainly, to attempt a full historical evaluation. Could be a case of the forest and the trees. Perhaps we're well along the road to having everything work out magnificently, and I'm just missing it. Still, I can't see anything that's going right.
[more]
Bush 'is on brink of catastrophe'
Red Cross denied access to PoWs
Up to 3,000 Iraqis - some of them civilians - believed to be gagged, bound, hooded and beaten at US camps close to Baghdad airport
The United States is illegally holding thousands of Iraqi prisoners of war and other captives without access to human rights officials at compounds close to Baghdad airport, The Observer has learnt.
There have also been reports of a mutiny last week by prisoners at an airport compound, in protest against conditions. The uprising was 'dealt with' by the Americans, according to a US military source.
The International Committee of the Red Cross so far has been denied access to what the organisation believes could be as many as 3,000 prisoners held in searing heat. All other requests to inspect conditions under which prisoners are being held have been met with silence or been turned down.
There is circumstantial evidence that prisoners are being gagged and hooded, in the manner of the Afghans and other captives held at Guantanamo Bay in Cuba - treatment in itself questionable under international law.
Unlike the Afghans in Cuba, there is no doubt about the status of these captives, whether PoWs or civilians arrested for looting or other crimes under military occupation: all have the right, under the laws of war, to be visited and documented by the International Red Cross. 'There is no argument about the situation with regard to the Iraqi armed forces and even the Fedayeen Saddam,' said the ICRC's spokeswoman in Baghdad, Nada Doumani.
[more]
Now we are disappearing Iraqis. It seems the differences between Saddam Hussien's Iraq and our Iraq are narrowing all the time.
U.S. Sets Deadline for Iraqis to Hand in Weapons
The U.S. military, struggling to restore law and order, on Saturday gave Iraqis three weeks to hand in automatic and heavy weapons as part of a campaign to crackdown on lawlessness after the fall of Saddam Hussein.
[more]
I don't think there are nearly enough US soldiers to accomplish this. There just might be a teensy bit of resistance to giving up their guns.
Yo, Ayatollahs!
by Maureen Dowd
The C.I.A. is snooping around itself and other spy agencies to see if prewar reports of Iraqi weapons of mass destruction and ties to Al Qaeda were exaggerated.
The suspense is killing me.
The delicious part is that the review was suggested by Donald Rumsfeld, a main culprit in twisting the intelligence to justify a strike on Baghdad. It's like O. J. vowing to find the real killer.
[more]
comedy
When I was a kid, my parents had a copy of Dante's The Divine Comedy with Gustave Doré illustrations. I always loved those illustrations. Check out the Dali illustrations.
Welcome to the Divine Comedy Gallery. Here you will find images from a variety of illustrated editions of Dante, maps of the Inferno, Purgatorio, and Paradiso, and some sample manuscript pages. There are currently 368 images in the gallery.

The Souls of the Republicans Avaricious
[more]
economy
The economy may not seem very dramatic to some, but it may just get too dramatic for all of us. Paul Krugman's column is a must read.
Fear of a Quagmire?
by Paul Krugman
Suddenly the d-word is on everyone's lips. Last weekend the International Monetary Fund released a rather ominous report titled "Deflation: determinants, risks and policy options." The report made headlines by suggesting that Germany is likely to join Japan in the falling-price club. Alan Greenspan hastened to reassure us that the U.S. isn't at imminent risk of deflation. But alert Greenspanologists pointed out that he seemed to hedge his bets, and the fact that he even felt obliged to discuss the issue showed that he was worried.
Though talk of deflation fills the air, most of that talk is subtly but significantly off point. The immediate danger isn't deflation per se; it's the risk that the world's major economies will find themselves trapped in an economic quagmire. Deflation can be both a symptom of an economy sinking into the muck, and a reason why it sinks even deeper, but it's usually a lagging indicator. The crucial question is whether we'll stumble into the swamp in the first place — and the risks look uncomfortably high.
The particular type of quagmire to worry about has a name: liquidity trap. As the I.M.F. report explains, the most important reason to fear deflation is that it can push an economy into a liquidity trap, or deepen the distress of an economy already caught in the trap.
[more]
How Much is Ten Trillion Dollars, Really?
Here's one way of bringing it down to personal scale. There are roughly 100 million households in the USA. $10,000,000,000,000 divides out to $100,000 per household. (If you live in a nicer-than-average house, help yourself to a bigger-than-average slice of the negative pie.)
Here's a more concrete benchmark: the replacement cost of America's housing stock -- every house, duplex, condo, apartment and trailer, from sea to shining sea -- is roughly $10T.
Picture your home swept away by some natural disaster -- right down to the last foundation block. Picture your neighbor's home, likewise, and everybody's home.
Picture Mr. and Mrs. America crawling out from the rubble, surveying the damage, trucking down to Home Depot for load after load of bricks and boards, rolling up their sleeves and investing the sweat equity it takes to put things back the way they were. That's a ten trillion dollar job.
Look at it another way, as the Concord Coalition's Pete Peterson did in recent congressional testimony: "In just two years, America has witnessed a $10 trillion projected deficit swing".
[more]
[more]
japanese prints
Another example of bad Flash navigation. The wonderful prints overcome the Flash.
Welcome to Nagoya TV Ukiyo-e Museum
[more]
thanks to The Solipsistic Gazete
dissent
The Silencing of Dissent on Graduation Day
By Amy Goodman and Chris Hedges
You are the author of "War Is A Force That Gives Us Meaning." You have reported from many war zones, you've been in Guatemala, you've been in El Salvador, you've been in Bosnia, you were in the Iraq during the Persian Gulf War, you were held by Iraqi Republican Guard. Can you talk about some of those experiences?
You know, as I looked out on the crowd, that is exactly what my book is about. It is about the suspension of individual conscience, and probably consciousness, for the contagion of the crowd for that euphoria that comes with patriotism. The tragedy is that – and I've seen it in conflict after conflict or society after society that plunges into war – with that kind of rabid nationalism comes racism and intolerance and a dehumanization of the other. And it's an emotional response. People find a kind of ecstasy, a kind of belonging, a kind of obliteration of their alienation in that patriotic fervor that always does come in war time.
As I gave my talk and I looked out on the crowd, I was essentially witnessing things that I had witnessed in the Plaza de Mayo in Argentina or in squares in Belgrade or anywhere else. Crowds, especially crowds that become hunting packs are very frightening. People chanted the kind of cliches and aphorisms and jingoes that are handed to you by the state. "God Bless America" or people were chanting "send him to France" – this kind of stuff and that kind of contagion leads ultimately to tyranny, it's very dangerous and it has to be stopped.
I've seen it in effect and take over countries. But of course, it breaks my heart when I see it in my country. That's essentially what I was looking at was in some ways a mirror of what I was trying to speak about. And I think I managed to touch upon it somewhat when I talked upon this notion of comradeship as a suppression of self awareness and self-possession to sort of follow along, locked in the embrace of a nation, or of a group, or of a national group unthinkingly, blindly. And there is a kind of undeniable euphoria in that. And that's what I was looking at.
I mean this was a visceral and an emotional reaction. Nobody really spent much time, or I didn't have much time to begin to explain the thoughts that I was getting across. And, of course, it was interpreted as anti-military which it is not. I mean, what I write about in the book and what I speak about is about war: how war is used as an instrument, the danger of war, why war should always be a last resort. What happens when we wage war without justifiable cause. What happens to ourselves? What happens to others? I mean this is the currency of the book and something I'm sort of ringing the alarm bells against. And there was a kind of symbiotic relationship between everything that I've experienced and everything that was happening in that crowd.
[more]
prints
This is huge and much more than botanical.
Antique Botanical  Prints from Panteek
[more]
thanks to dublog

Jump in - or stop making waves
By Akiva Eldar
The negotiations over the corrections to the road map enables the prime minister to put the National Union's disciples of transfer to his right in the government and Shinui's supporters of Peace Now to his left. Justice Minister Yosef Lapid said over the weekend to Yedioth Ahronoth that if the government rejects the road map, his party will return to the opposition. But the government won't reject the road map - nor accept it. What's the hurry? If the president himself is ready to continue negotiating Sharon's corrections, who are we to push the government? Meanwhile, the Hamas will kill more Israelis, the settlers will put up more outposts, and the politicians will say that Abu Mazen is no partner.
Nations that bleed each other for decades are not allowed to complain about others who don't do more than they themselves do for the sake of peace. Yes, one can regret that the leader of the most powerful country in the world doesn't keep his promise to exploit the momentum of victory in Iraq to make a new order for the region. A politician has the right to decide which interests are more important to his country than others. He can even prefer narrow electoral interests over broad strategic ones. But no leader, especially not a president who proudly claims the title "the American president most loyal to the state of Israel," has the right to deceive us. If he refuses to jump into the water, Bush should stop making waves.
[more]
US concession draws Israel into road map vote
Ariel Sharon took immediate advantage yesterday of an offer by Washington which will let Israel accept the US road map for peace in the Middle East without intending to implement it fully.
[more]
More double talk from Sharon/Bush. The Palestinians accept one road map and then Bush says Sharon can accept another road map.
Hamas 'ready to offer new ceasefire'
Militants rekindle hopes for Middle East peace process
The Apartheid Wall
by Ran HaCohen
The UN Resolution of 1947 allocated 45% of British Mandate Palestine to a Palestinian State. In 1948, Israel occupied 78% of the land, leaving just 22% – the West Bank and Gaza – to the Palestinians. This is all they have been demanding since 1993. Now, Israel is robbing more than the better half of these 22% left. Six million Israelis are to have about 90% of the land (and water), whereas three-and-a-half million Palestinians, many of them refugees, are pushed to starve into what is left, locked behind gigantic walls in open-air prisons, with no land, no water and no hope. The moral way to peace, love and security, no doubt.
The Apartheid Wall will be 8m high and probably 1.000km long. For comparison, China's Great Wall – the only human-made object seen from outer space – is 6.700km long, whereas the Berlin Wall was a dwarf, just 155km long and 3,6m high. Keeping silent on this gigantic project and its genocidal implications, meant to prevent any fair future settlement (not to mention the Road Map), is a moral crime, of which almost the entire Western media is guilty.
[more]
The Dean, the President, and the Historiography of 1948 Palestine
Academic Freedom Under Assault in Israel
3. My colleagues who still find it difficult to support or show solidarity, for some reasons, fail to learn the historical lessons of the past. Today it is me, tomorrow it is them. Many of them come from families who experienced the same incremental process of silencing in Nazi Germany, Fascist Italy and Spain and the military regimes of Latin America. They still live in self-denial, believing it will never happen to them.
As in the past, I ask you to express your indignation and protest and react in any way you deem appropriate, not for my sake, but for the sake of all those who are victimized by the present trends and ideologies in the state of Israel: the Palestinians under occupation, the minority within the country, and the few dissenting voices inside the Jewish society. Such a voice, in the end of the day, will be a valuable contribution to peace and reconciliation in the Middle East.
[more]
poster art
This is a large and wondrful collection of posters.
Posters American Style, which accompanies a touring exhibition of the same name, brings together some of the great graphic images made in the United States over the past century. Any selection from the many thousands of surviving posters must necessarily be incomplete and subjective; however, curator Therese Heyman has focused this gathering on major artists and images that have endured in our collective memory. Combing through private and public collections across the country, she has winnowed a wealth of material, highlighting the finest designers and most urgent messages while documenting movements and revivals that establish a historical overview.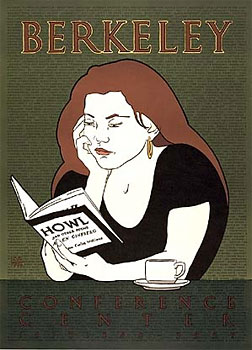 [more]
thanks to Coudal Partners
media
I know things are getting bad when I agree with William Safire.
Monopolization in America
William Safire: Public interest is threatened by media power grabs
Ah, but aren't American viewers and readers now blessed with a whole new world of hot competition through cable and the Internet? That's the shucks-we're-no-monopolists line that Rupert Murdoch was expected to take Thursday in testimony before the pussycats of John McCain's Senate Commerce Committee.
The answer is no. Many artists, consumers, musicians and journalists know that such protestations of cable and Internet competition by the huge dominators of content and communication are malarkey. The overwhelming amount of news and entertainment comes via broadcast and print. Putting those outlets in fewer and bigger hands profits the few at the cost of the many.
Does that sound unconservative? Not to me. The concentration of power - political, corporate, media, cultural - should be anathema to conservatives. The diffusion of power through local control, thereby encouraging individual participation, is the essence of federalism and the greatest expression of democracy.
[more]
thanks to MetaFilter
mask art
[more]
thanks to plep
remember afghanistan?
Afghanistan asks West for $15bn more
Afghanistan's interim President, Hamid Karzai, will issue an extraordinary call this week for an extra $15 billion cash from the West for the reconstruction of his war-shattered country.
Karzai will warn that the $5bn so far committed is hopelessly inadequate to meet the pledges given by Tony Blair and George Bush to rebuild Afghanistan after the 2001 invasion.
His wake-up call comes as his government plunges into financial crisis, with the capital Kabul facing its first popular street demonstrations since the fall of the Taliban 18 months ago.
[more]