Archives
Free market crooks
This is exciting. Will Dick Cheney keel over from his fifth heart before he becomes the first veep since Spiro Agnew to resign in the face of charges of financial crookery? Or will Bush fire him to divert attention from his own seamy business past?
[read more]
----------
George W. Bush is so peeved about corporate America's "wrongdoers" — not to be confused with "evildoers" — that last week he spoke out about them four times in four days. By the time he took a breather, the markets had hit their worst half-year finish since 1970, the Nasdaq was at a five-year low, the dollar was on the skids and, despite much evidence to the contrary, a majority of Americans had told CNN/USA Today pollsters that the country was in a recession.
On Tuesday the president returns to the subject in a full-dress speech on Wall Street. Maybe it's time to try pinning the whole mess on Ann Richards again.
Mr. Bush keeps saying all the right things. He is "deeply concerned." He will "hold people accountable." But words, like stocks, lose value when nothing backs them up. It is now more than six months since the president promised "a lot of government inquiry into Enron." Since then, Playboy has done a better job of exposing the women of Enron than the Bush administration has done at exposing its men. Just as the Justice Department rounded up some 1,000 alleged Sept. 11 suspects and failed to indict a single one of them for terrorist activity, so it has made a big show of its shaky Andersen conviction while failing to indict a single Enron executive or individual Andersen accountant. (Not that all the law-enforcement news is downbeat: last month John Ashcroft's minions held a press conference to boast that a 13-month investigation had led to the arrest of 12 prostitutes in New Orleans.)
The sight of a corporate crook being led away in handcuffs, Giuliani-style, would do far more to restore confidence in Wall Street than any more presidential blather. Mr. Bush says that only "a few bad actors" are at fault. Why is the administration so lax about bringing them to justice?
[read more]
---------
Market extremism doesn't wear hoods, white sheets, or armbands. Skinheads in its ranks are few. Suicide bombers in its cause are even fewer.
But the essence of extremism, as opposed to other specific "isms," is to extend -- harshly, rigidly, and dangerously -- a commitment and ideology that in softer and milder forms can be acceptable or useful. Worship of an unfettered, self-justifying marketplace developed in exactly this harsh, rigid form during the 1980s and 1990s. The infamous practices of Enron -- where market mania turned abusive, with the help of the Bush family -- are only the tip of one berg in an ice field that continues to threaten national political and economic navigation.
[read more]
Graphic Arts
Transnational China Project Image Archive:
"China's Public Advertising Culture: Spiritual Civilization, Local Development, Privatization and Public Service"
[read more]
thanks to plep
War Against Some Terrorists
It's nice to see things going so well in Afghanistan.
Gunmen firing assault rifles Saturday assassinated Afghan Vice President Abdul Qadir, a veteran Pashtun warlord and key figure in U.S.-backed efforts to bring stability to the war- fractured nation.
[read more]
---------
Ashcroft's Vendetta:
Lynching John Walker Lindh
The frenzied cry to string John Walker Lindh up by his thumbs is a fine example of America's determination never to let facts get in the way of a good temper tantrum. Attorney General John Ashcroft accuses Lindh of dedicating himself to "killing Americans," and a 10-count felony indictment includes allegations that Lindh committed "conspiracy to murder United States nationals."
(...)
A close look at the facts will embarrass both the government and the mainstream press. It will also shame the alternative media, which has been unforgivably silent about what seems to be a blatantly political prosecution of a United States citizen.
A detailed account of Lindh's conduct can be found in the "overt acts" section of the indictment, a 21-paragraph recitation of his journey from Pakistan to Afghanistan to prison. Its most striking feature is the absence of evidence that Lindh engaged in, attempted to engage in, assisted or attempted to assist others in engaging in acts of terror against the United States. Indeed, it makes abundantly clear that Lindh was simply on a mission to prevent the Northern Alliance from retaking Afghanistan.
[read more]
Fabric Arts
[read more]
thanks to plep
Israel/Palestine
Jenin deaths video implicates army
The BBC has obtained video footage which appears to show an incident in the West Bank city of Jenin two weeks ago in which two Palestinian children were killed by Israeli tank fire.
The Israeli army has apologised for causing the deaths of six-year- old Ahmad Abu Aziz and his 13-year-old brother Jamil, but said the tank crew opened fire to deter Palestinians breaking a curfew and approaching them.
However, the footage shows a tank firing the first of two shells, at close range, at a group of civilians who are running away.
[read more]
----------
----------
Books
Novel Concepts
Dennis Loy Johnson, MobyLives
And, in a greater sense, and for equally depressing reasons having ultimately to do, I think, with clearing shelf space for the higher-profit-margin new -- what, the explicit sex and vulgar language of "The Corrections" is better for kids than hearing Holden Caufield talk about "goddamn phonies"? -- there are numerous other books kept behind the metaphoric counters of modern America. This is true especially if they are edgy -- I mean, really edgy -- and/or experimental, and especially if they are more than a year or so old. And it's especially especially true f they are written by a dern foreigner.
Nonetheless, let's just say for argument's sake that you're a perverse so- and-so and you would like to read such. Where to go?
Hop on the Internet and visit the website of the Dalkey Archive Press -- http://www.centerforbookculture.org/dalkey/index.html -- the site of perhaps the most quietly subversive publisher in the country.
Dalkey has made it its mission to "keep in print as many of the great experimental books of the last 100 years as possible," including many books that were out of print in America when Dalkey first published them, as editor Chad Post explained it to me when I tracked him down at company headquarters in Normal, Illinois. And of the 240 books Dalkey has published so far, only two have been allowed to lapse out of print -- both books of interviews with Latin American authors that had simply gone out of date, Post says.
[read more]
After checking out Dalkey Archive Press, stay tuned for more independent publishers sitings at MobyLives.
Tour de France
Lance wins the Prologue and starts the race with the yellow jersey. Let the games begin.
1. Lance Armstrong (USA) U.S. Postal, 7.3km in 9:08.78
2. Laurent Jalabert (F), CSC, 9:10
3. Raimondas Rumsas (Lit) Lampre, 9:11.
----------
A bad day for Ullrich -- and a French rental car
by Thom Gunn
----------
King of the mountains for a day
The toughest race in the world starts next Saturday - if you want to know how tough, you can have a go. Our cycling correspondent William Fotheringham discovers how the Tour de France looks from the other side of the handlebars
Tour de France
The Tour de france has started! Today is the Prologue time trial.
Distance:
7.3km
Start Location:
Place du Glacis - Luxembourg
Start Time:
First rider start: 4 p.m., then at one-minute intervals for 189 riders.
Description:
Course: This is just about as tricky (and as slow) as a prologue course can be. Besides containing about 20 turns, there are stretches of cobblestones, narrow streets in the old town of Luxembourg and three bridge crossings. The 7.3km course drops 225 feet in the first 2km to the Alzette River; climbs back 100 feet beneath the city walls at 4km; drops back to the riverbank; and then climbs 150 feet up the switchback Cat. 4 Rue de Prague at 5km. The last 2km is on straight, wider roads, slightly uphill to the Rue des Glacis. Let's hope it doesn't rain or there'll be a host of riders falling.
It isn't raining and Lance Armstrong starts last in about an hour and 15 minutes.
Course description courtesy of VeloNews.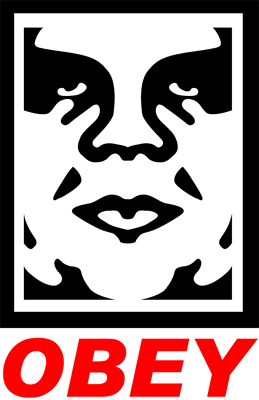 dada — mama
If you came here to find out what it's all about, get lost. If, however, you came here to shake loose the elephants in the cuffs of your pants I encourage you to do so, only make sure that the truculent blues of their eyes stay well in place, if not moreso. This is DADA. All others, take your business to the void where it belongs.
[read more]
thanks to /usr/bin/girl
Photography
Kodakgirl.com is dedicated to unrecognized and anonymous women photographers worldwide, past, present and future. We thank them for recording and thereby preserving images of ordinary people and their everyday lives over the past 150 years. Their pictures will be treasured by generations to come. Keep on clicking!
[read more]
thanks to consumptive.org
Israel/Palestine
It is remarkable how easily one learns to live with occupation. When I was born, the Israeli occupation of the Palestinian territories was already three years old. When I became 18 the occupation was still in full force, only by then the Palestinians had had enough of it. That was the first intifada. I was there, along with many others, ready to serve as the iron fist to crush the Palestinian resistance. Elsewhere people our age contemplated going to university or travelling around the world, but I and many young Israelis found ourselves in the narrow alleys of Jebaliya and other refugee camps. We should have known better, but almost without exception we didn't.
Nearly eight years later I was still serving in the occupied territories, this time as a reserve soldier. I was manning a roadblock, stopping Palestinians from entering Israel en route to their low paid jobs in the Israeli "slave market". I remember talking to a friend, trying to justify why I'd collaborated with a policy that denied a Palestinian father the only means of bringing food to his children.
No more. No more excuses. We members of Courage to Refuse, reserve soldiers who have vowed not to serve in the occupied territories, will not set foot beyond the 1967 line unless it is in civilian clothes and as invited guests.
[read more]
----------
The line stretches as far as the eye can see, a never-ending column of cars snaking through the sand in the baking midday sun.
Many here have waited for as long as 36 hours to cross the Israeli army checkpoint which cuts the north of the Gaza Strip from the south.
Young and old, they have slept in their seats or in the sand beside their cars.
An elderly woman from Rafah had a heart attack at the Abu Holi checkpoint; a pregnant woman gave birth to a baby that died.
For Gazans, the checkpoint is a symbol of the bitter humiliation of the Israeli occupation.
[read more]
Tour de France
It's time for Le Tour, an event like no other
---------
Cycle of Success
Lance Armstrong's Tour de France titles, comeback from cancer have helped him transcend sport
Lifestyle
Life is Simple
a reflection on lifestyle changes
thanks to MetaFilter
Judiciary
When Texas Supreme Court Justice Priscilla Owen comes before the Senate Judiciary Committee for the hearing on her nomination to the Court of Appeals for the Fifth Circuit, she will face an unprecedented level of criticism from individuals and organizations familiar with her record of extreme right-wing judicial activism. The noisiest of these complaints is unlikely, however, to rival the loud critique offered by one of her fellow justices on the state court.
In 2000, when the Texas high court rejected one of many attempts by Owen to prevent a young woman from obtaining an abortion without parental consent, one of the justices who formed the majority felt it was necessary to explicitly condemn Owen's effort to thwart the clear intent of the law. To follow Owen's lead, the justice declared, "would be an unconscionable act of judicial activism."
The Texas justice who identified Owen as a radical jurist because of her willingness to rewrite laws in order to achieve results never intended by legislators, no longer serves on the state court. He has a new job- -as President George W. Bush's in-house lawyer. That means that as the Senate Judiciary Committee prepares for a high-stakes hearing on Owen's nomination to a place on the second-highest rung of the federal judiciary, White House counsel Alberto Gonzales finds himself in the uncomfortable position of having to sing the praises of a woman he knows from personal experience to be a right-wing radical.
[read more]
Some things don't change
My friend Derek played a tape, over the telephone, with Adrian Mitchell reading this poem. I remember it from too many years ago. It's still relevant, only the locations change. Enter the location of Bush's latest choice.
To Whom It May Concern
I was run over by the truth one day.
Ever since the accident I've walked this way
So stick my legs in plaster
Tell me lies about Vietnam.
Heard the alarm clock screaming with pain,
Couldn't find myself so I went back to sleep again
So fill my ears with silver
Stick my legs in plaster
Tell me lies about Vietnam.
Every time I shut my eyes all I see is flames
Made a marble phone book and I carved all the names
So coat my eyes with butter
Fill my ears with silver
Stick my legs in plaster
Tell me lies about Vietnam.
I smell something burning, hope it's just my brains.
They're only dropping peppermints and daisy-chains
So stuff my nose with garlic
Coat my eyes with butter
Fill my ears with silver
Stick my legs in plaster
Tell me lies about Vietnam.
Where were you at the time of the crime?
Down by the Cenotaph* drinking slime
So chain my tongue with whisky
Stuff my nose with garlic
Coat my eyes with butter
Fill my ears with silver
Stick my legs in plaster
Tell me lies about Vietnam.
You put your bombers in, you put your conscience out,
You take the human being and you twist it all about
So scrub my skin with women,
Chain my tongue with whisky
Stuff my nose with garlic
Coat my eyes with butter
Fill my ears with silver
Stick my legs in plaster
Tell me lies about Vietnam.
*Cenotaph - war memorial in London
War Against Some Terrorists
'I don't have a particular name affixed to what I'm going up against.'
So said lieutenant-general Dan McNeill, commander of US troops in Afghanistan, at the end of June 2002, after being asked the million-dollar question 'what about bin Laden?' once too often. 'I'm not solely fixated on bin Laden', said McNeill. 'If [his capture] is incidental in our operations and we get to him, that's fine.' (1) One US commander claims that the real war on terror is against 'something bigger' than bin Laden, 'something less knowable'.
[read more]
thanks to Blowback
----------
FOR 101 days, Royal Marines have been engaged in a farcical operation as mercenaries of the United States whose lawlessness now qualifies it as the world's leading rogue state.
Shooting at shadows, and the occasional tribesman, blowing up mounds of dirt and displaying "captured" arms for the media, all have been part of the Marines' humiliating role in Afghanistan - a role foisted upon them by the Blair government, whose deference to and collusion with the Bush gang has become a parody of the imperial courtier.
[reaf more]
----------
When Bart Simpson goes to war, take cover
The US airforce followed the classic military strategy of sending a B-52 to kill 40 people at a wedding
The American military must take tips from Bart Simpson. As survivors gaze in bewilderment at the four bombarded Afghan villages and 40 people at a wedding killed by American missiles fired from American planes, the Pentagon thinks for a moment and says: "I didn't do it.''
[read more]
thanks to SmirkingChimp.com
Dread ripples through me as I listen to a phone message from our manager saying that we (The Doors) have another offer of huge amounts of money if we would just allow one of our songs to be used as the background for a commercial. They don't give up! I guess it's hard to imagine that everybody doesn't have a price. Maybe 'cause, as the cement heads try to pave the entire world, they're paving their inner world as well. No imagination left upstairs.
[read more]
thanks to Bob Morris @ American Samizdat
As Americans prepare to celebrate a rare Thursday holiday, high-ranking officials in the Bush administration announced their discovery of a major new terrorism threat.
This rates at least a bright orange, and it could turn red in an instant," according to George Hanover, an official in the Propaganda Ministry of the Third Directorate of the Department of Homeland Security.
Hanover explained that the alert was based on the FBI's discovery of a document that had been circulating on the Internet, and perhaps in other places.
"The document is quite specific," he said, "and it could be construed to call for violent action on this continent, and it might also involve suicide bombers backed by a well-financed organization with international connections."
(...)
Another drug connection, Ashcroft said, lay in an unusual phrase in the document: "the pursuit of happiness." Some names associated with the document, the attorney general said, were suspected of involvement in smuggling, as well as of participation in an attack by terrorists in disguise on a ship in Boston harbor which resulted in the destruction of much of its cargo.
"The similarities with the U.S.S. Cole attack are too significant to ignore," Ashcroft said, "and we all know what other terrible things started beneath the lax security system operated by the Port Authority of Boston."
[read more]
thanks to BuzzFlash
---------
The Declaration of Independence of the Thirteen Colonies
When in the Course of human events, it becomes necessary for one people to dissolve the political bands which have connected them with another, and to assume among the powers of the earth, the separate and equal station to which the Laws of Nature and of Nature's God entitle them, a decent respect to the opinions of mankind requires that they should declare the causes which impel them to the separation.
[read more]
----------
THE UNITED STATES CONSTITUTION
We the People of the United States, in Order to form a more perfect Union, establish Justice, insure domestic Tranquility, provide for the common defence, promote the general Welfare, and secure the Blessings of Liberty to ourselves and our Posterity, do ordain and establish this Constitution for the United States of America.
[read more]
----------
The Conventions of a number of the States having, at the time of adopting the Constitution, expressed a desire, in order to prevent misconstruction or abuse of its powers, that further declaratory and restrictive clauses should be added, and as extending the ground of public confidence in the Government will best insure the beneficent ends of its institution;...
[read more]
Emperor Bush
Bush acting as imperial president
The imperial presidency has arrived. On the domestic front President Bush has found that in many ways he can govern by executive order. In foreign affairs he has the nerve to tell other people that they should get rid of their current leaders.
Amazingly, with Americans turning into a new silent majority and Congress into a bunch of obeisant lawmakers, he is getting away with such acts.
[read more]
Economy
Forecast for an Economic Perfect Storm
----------
The new gilded age and its discontents
Nobel Prize-winning economist Joseph Stiglitz talks about the corporate looting spree and Bush's woeful mismanagement of the economy.

Israel/Palestine
Two personal accounts of being on the ground in Israel and Palestine.
The last suicide bomber blew himself up no more than 300 yards from my Jerusalem apartment. The windows shuddered as the deafening sound filled the air. Then came a moment of silence followed by the loud echo of sirens.
[read more]
----------
Ramallah Occupied
Uninvited Guests Become Neighbors
I am the General Manager of the Arab Palestinian Shopping Centers. We are trying to build a chain of modern shopping cetners in the midst of the Israeli re-occuption of Palestinian cities. Below are two personal accounts, one today and one from 4 days ago, of life under Israeli military curfew.
[read more]
Basho
A thicket of summer grass
Is all that remains
Of the dreams and ambitions
Of ancient warriors.
[read more]
Labor and homeland Security
Strikers pose threat to Homeland?
'National security' used to justify strikebreaking—again
At the rate things are going, it may not be long before labor organizers are being thrown into military prisons and held without warrant as "enemy combatants." Tom Ridge, director of the Office of Homeland Security has been phoning Jim Spinosa, head of the West Coast's Longshoremen's Union, saying that a strike would be bad for the national interest.
[read more]
More Invasion of Privacy
Welcome to the National Driver's License Records Bureau web site - where you can search our online database of over 220 million U.S. driver's license photos and driver's license information currently on file, absolutely FREE. Search our files with the form below.
Under the American Driver's License Identification Information Act (ADLIIA - enacted on July 9, 2000), every state in the union is required to make available to the public a digitized copy of each and every valid driver's license, in their respective state. The National Driver's License Records Bureau has been established to create the country's only centralized database of driver's licenses, on the more than 220 million licensed drivers, in the United States.
[read more]
thanks to MetaFilter
Intellectual Property
If one thing is central to the idea of America, it is the ability to breathe freely in the atmosphere of the mind. Thomas Jefferson was the champion of this ideal, and he saw that government was not the only threat to it. Taken too far, private property could shackle freedom, too, as the slaves from Africa knew only too well.
[read more]
thanks to Robot Wisdom
Bank Robbery
This week in the magazine, Alex Kotlowitz writes about Ray Bowman and Billy Kirkpatrick, a team of bank robbers who operated in the United States for fifteen years—one year less than Jesse James and his gang— before they were captured, in 1997. Their take of $4.46 million from a Washington State bank was the largest in U.S. history. In this piece, from 1934, James Finan visits the home town of John Dillinger, who was for many years the most famous outlaw in America; it appeared in the magazine only months before he was gunned down in Chicago by F.B.I. agents.
MOORESVILLE, IND., MAY 13
The gas-station attendant at Indianapolis told me I'd miss Mooresville at night. "It's just a wide place in the road," he said.
Mooresville is not as bad as that. It's like a quiet crossing in Mamaroneck on a Sunday afternoon. Four concrete corners, and a traffic light in the centre. A row of shops, a post office, and avenues of maple-lined streets leading back into the countryside again. Seventeen hundred and seventy-four fairly good citizens and one very bad citizen call it home.
[read more]
thanks to Robot Wisdom
Globalization
The G-8 and the American Empire
What should Canadians think of the G-8 meetings coming up in Kananaskis? They could just treat the whole photo-op for the world's "most important" leaders as a relatively ho-hum event livened up by anti-globalization demonstrators. But it might be a good idea to closely examine this self-appointed forum of the powerful.
While it's legitimacy now seems beyond question, just what gives these powerful politicians any moral authority in world affairs? Simply, power. They declare their legitimacy because there is no one around to challenge it. Here we have eight countries who have arrogated to themselves the lofty role of deciding how the world will be run.
[read more]
thanks to Dr. Menlo at American Samizdat
Photography
America as it was...
A Tour of the USA In Vintage Postcards
Have you ever wondered what it would have been like to journey across the United States in 1910, traveling through countryside and small towns, craning your neck to look up at the skyscrapers of the cities, stopping to see the current events and sites of this glorious country's history?
[read more]
thanks to MetaFilter
----------
TABLOID PHOTOGRAPHS FROM THE LOS ANGELES HERALD EXPRESS
(1936-1961)
Mrs. Helen Miller
December 23, 1947 Tuesday
tells of 8-day captivity and thigh branding.
[read more]
thanks to consumptive.org
War Against Some Terrorists
Simpson on Sunday: 'Arrogant' Bush shakes British bedrock of Atlantic Alliance
In 32 years of reporting on international affairs, I have never seen Britain and the United States more separated from each other: not during the terrible last years of the Vietnam War, not during President Reagan's Iran-Contra dealings or his espousal of the crackpot Star Wars system.
The way George W Bush's administration deals with the outside world is affecting even the most traditionally pro-American elements in British society.
[read more]
thanks to BookNotes
----------
DOZENS of US troops and intelligence services have been sent into northern Iraq from Jordan under a plan to overthrow President Saddam Hussein, the Lebanese newspaper As-Safir reported overnight.
In a front-page story datelined London, the daily quoted "well informed diplomatic sources" as saying Washington "has launched a security and military operation in Iraq".
[read more]
thanks to Robot Wisdom
Music
James Luckett, at Spitting Image, shares some thoughtful thoughts about John Cage, music, and art. Empty your head before entering.
While the Federal government was busy atomizing the future, avante-garde composer John Cage, who stripped down music composition to its essential element - the ordering of action in a defined period of time - and then rebuilt the profession with much inventiveness, wit and candor, spent his spare time hunting mushrooms.
[read more]
And, if you didn't notice the Cage link on 4'33", here it is again...
The Sounds of Silence
John Cage and 4'33"
The purpose of this essay is to examine the aesthetic behind Cage's "silent" composition, 4'33", to trace its history, and to show that it marked a significant change in John Cage's musical thought -- specifically how it forms a point-of-no-return from the conventional communicative, self-expressive and intentional purpose of music to a radical new aesthetic that informs the field of unintentional sound, interpenetration, chance, and indeterminacy. The compositional process is described, both the writing of 4'33" and its evolution from past thought. Implications for performance are examined, and recommendations are made.
[read more]
And go back to the end of James' piece, click on the mp3 link, and listen to the man himself.
I've started my music lessons. I'm getting close to mastering Twinkle, Twinkle, Little Star. The melody on the right hand is pretty together. The bass with the left hand is a little more difficult. My fingers are getting bruises from running into themselves. Fortunately I only have to use two fingers. The hard part is combining the bass line and the melody without falling down. It's getting there.
Israel/Palestine
How Abd a-Samed became the 116th child killed in Gaza
by Amira Hass
He loved nothing more than to go down to the sea, swim, and fly his home- made kite - but on Friday morning, June 21, Abd a-Samed Shamalekh, aged 10, went instead to his family's plot of land to pick eggplants and cucumbers.
[read more]
Music
Grudgingly, Music Labels Sell Their Songs Online
Increasingly desperate to woo customers away from an Internet music piracy party that shows no signs of abating, several major record labels have resolved to make more music legally available for less money online — even if it means sacrificing lucrative CD sales.
For the music industry, it is a turning point. For consumers, it means the advent of new ways to buy music, including the closest approximation so far of a "celestial jukebox," where they can search for and listen to a vast range of recorded music at low cost.
(...)
The Universal Music Group plans to announce today that it has licensed its catalog to Listen.com, making Listen.com the first to provide customers access to the catalogs of all five major labels over the Internet for under $10 a month. Other services are making individual songs cheaper to get and easier to burn to CD's legally.
[read more]
I read this and went right on over to listen.com to check it out.
Simple, fast, and reliable, Rhapsody gives you unlimited access to one of the largest digital music collections in the world. Listen to complete albums. Create custom playlists. Play what you want, when you want. Rhapsody is the ONLY music subscription service that gives you unlimited playback of your music. Combine that with Internet radio and in-depth artist info, and you've got the one service that does it all. Are you ready? Start your Rhapsody experience today.
Very interesting. I signed up for under $10 per month. It lets you listen, but not burn. This is for those with ample bandwidth — it streams at 128kbs for CD quality. I've been using this all afternoon and been thinking about it. Not being able to burn isn't a big a thing as I first thought. I can listen to the entire catalog whenever and for however long I want for $9.95 a month. I have the sound from my computer running through my stereo so the the sound is very good.
Of course, if you happened to have a decent sound recording program such as Sound Forge, or even some indecent ones that cost a lot less, you could record the sound into a .wav file and then burn that.
You can sign up for a free 7 day trial. You get full access but can only listen to 30 second clips. It lets you see what they have and how it works. I really like it.
Republican Economics
Bye bye American pie
Behind the crisis in corporate America is a combination of pernicious Southern conservatism and unadulterated greed, argues Will Hutton.
The US faces a grave economic crisis. The confidence in the balance sheets and reported profitability of American companies has been shattered by an orgy of unprecedented corporate fraud, plunder and malfeasance that has demanded the connivance of its most reputable accounting firms, business leaders and banks. Only last week news broke of the biggest ever accounting fraud in history at WorldCom, to be followed days later of an epic accounting swindle at Xerox.
Before them has been a string of others, with Enron the most famous collapse of all. The integrity of the entire system for channelling savings into investment is now in question as is that of corporate America, just as America's debts to foreigners and its own consumers indebtedness have reached unsustainable levels. The country has been living beyond its means and inventing value when none existed. No one can predict with certainty how this will unravel, although the faltering of American consumer confidence and the sell-off of the dollar are already pointers. The dollar is threatening to inherit the sobriquet of 'toilet currency' once borne by the euro.
[read more]
---------
World Con
As angry American shareholders discover the rot at the heart of the corporate way of life, the Whitehouse is finding itself under fire. Ed Vulliamy in New York reports on the fallout of yet more big business fraud scandals
Dangerous Books
Parents Against Bad Books In Schools
You might be shocked at the sensitive, controversial and inappropriate material that can be found in books in K-12 schools. Both in the classroom and library. Parents should be aware of what their children can or must read in school to decide whether it is appropriate for them or not.
Bad is not for us to determine. Bad is what you determine is bad. Bad is what you think is bad for your child. What each parent considers bad varies and depends on their unique situation, family and values. The main purpose of this webpage is to identify some books that might be considered bad and why someone might consider them bad. Another purpose of this webpage is to provide information related to bad books in schools.
If you want get to the books with the bad parts you have to go through a warning page, with several warnings including:
3. IN NO EVENT WILL PABBIS BE LIABLE TO YOU FOR ANY DAMAGES OF ANY KIND resulting from viewing or any other use of this material.
Then you get to a really good reading list.
[read more]
thanks to BookNotes
Israel/Palestine
We'll choose our leaders
As long as the Israelis are against Arafat, I'm with him - whatever my reservations
It is important to understand how we reached this bloody impasse. I took part in the Camp David talks in the summer of 2000 and was one of those who fought hardest to reach an agreement - indeed, I had to put up with accusations from others in the Palestinian delegation that I was too keen to reach a deal. But I was the first to refuse what had apparently been offered (apparently, because nothing was in writing). Contrary to subsequent claims, there was no serious offer made at Camp David, no solution floated that we would have regretted passing up.
The talks at Taba four months later, where there was a serious dialogue, were a different matter. If we had been offered at Camp David the kind of outline package we reached at Taba, we could have had a deal. But Ehud Barak, the Israeli prime minister, blocked the attempts to reach agreement because Israeli elections were two weeks down the line.
The errors go back further. There was a strategic mistake built into the 1993 Oslo agreement: to go for an interim, transitional deal, when the two peoples were ready for a comprehensive peace. The interim period allowed the Israelis to carry on as they had before, pressing ahead with settlements, closures and land expropriation, behaving like a classic occupier. There were also constant changes of leadership on the Israeli side, which led to the cancellation of agreements and understandings.
[read more]
----------
Bush's Mideast Vision is a Myopic Fantasy
Bush's message to Palestinians: basically, no state until you kick out Yasser Arafat, stop resisting Israeli occupation, develop true democracy, do what Israel tells you, create capitalism, eliminate corruption and stop causing trouble. Then, some day, the U.S. might consider an "interim" Palestinian state whose borders and sovereignty would be "provisional," provided Israel agrees.
Bush might as well have told Palestinians they won't get their freedom and homeland until they can recite the U.S. Tax Code in Apache.
Bush, a man untroubled by deep thought or irony, had the chutzpah, as we New Yorkers say, to urge Palestinians to adopt Scandinavian-style democracy, while telling them they cannot re-elect Arafat, who was elected in a fair vote by over 80% of his people - rather better than President Bush, who slid into office thanks to court orders and voter exclusions in Florida.
As for corruption, Arafat's thieving PLO cronies look like the homeless compared to Bush's mega-crook pals at Enron who helped finance his elections.
[read more]
----------
Fencing in Arafat
As the fences go up around the Palestinian areas, America is saying that it too will have nothing more to do with Yasser Arafat. But the evidence that Israel has discovered in the ruins of Hebron suggests that even fences may not keep the suicide bombers out
----------
Young icons of death who warn the world of the rise of Hamas
An image of a Palestinian baby dressed as a suicide bomber shocked the world last week. But, says Peter Beaumont, the picture carries a stark message about a society where radicalism is becoming the norm
----------
----------
The new Palestinian elite
Palestinian researchers warn that if their corrupt and inefficient national leadership is deposed, it will be followed by an upright and talented, but far more extremist and religious elite. Its name is Hamas
Dead Bugs
A dead bug, a live one and some mutating ones. See the big pictures.
It's a small, small world
The Internet sure can eliminate time and space. This is a story about connections. Actually, there is a story within a story. The story within is much larger but needs to be told to set the stage. The story within is about connections too.
My grandfather was Griffith Baily Coale. He started the Naval Combat Artist program just prior to WW II. He not only painted but also wrote about his experiences in two books — North Atlantic Patrol and Victory at Midway. I have a web site that has both these books on it (and soon a lot more) that I call Griff's Story.
I have looked at these books since I was able to look at books. One of my favorite pictures has always been Griff's sketch of the sinking of the Reuben James, which was the first US Naval vessel to be sunk during WW II, in North Atlantic Patrol.
Leaving a Great Pall of Smoke
Licked by Moving Tongues of Orange
Griff was in a nearby destroyer and watched her go down. His description of the rescue efforts is very vivid.
...Crossing to the starboard side, I see the obscure mass of another loaded raft. One man ignites a cigarette lighter and waves it in the darkness. They shout in chorus, but our lines fall short. They are drifting away to leeward. We shout through megaphones: "Hang on! We'll get you!" One man alone is trying to swim toward us. "Come on, buddy!" I bellow, "you can make it!" But the line hove with great skill falls short -- and we chart the course of their drift. It is a lengthy and desperately hard job to get these men aboard.
Like Black Shiny Seals in the Oily Water
The full description is here.
As the night lifted, the rescue efforts had to end because the destroyer was becoming a target for submarines. They had to leave men in the water.
The Reuben James was torpedoed October 31, 1941. Griff recieved this letter almost a year later:
R. D. # l, Box 167
Rahway, New Jersey
August 21, 1942.
Dear Commander Coale:
Almost a year ago you "bellowed" the most encouraging words ever spoken to me - "Come on, Buddy, you can make it!" I did make it. I hung on to my portion of life jacket a few more hours and was picked up.
A short time ago I was released from a naval hospital with another encouraging exclamation - "Keep smiling, Buddy, you made it!"
Although your book, NORTH ATLANTIC PATROL, brings back haunted memories, it is a true memorial to the men of the REUBEN JAMES, as well as the crews of all those four pipers.
I would appreciate very much hearing from you.
Thank you.
(signed) THOMAS P. TURNBULL
From Griffs progress report to the Navy for Sept 29, 1942:
Sept 29 - 0900 Mixing for full size canvas "Sinking Sun, Midway". 1030 to 1150 visited by a survivor of the SS REUBEN JAMES, Thomas Turnbull, electrician 2nd Class, who having read my book, turned out, to be the very man to whom I had bellowed, while we were picking up the JAMES' survivors, "Come on. Buddy, you can make it!" As this is a very interesting coincidence, I am enclosing with this report a copy the letter I received from him prior to his visit. 1150 to 1700 mixing paint. 2000 to 2100 wrote last report to you from log.
The letter, and progress report entry, about Thomas P. Turnbull is not on Griff's web site. I recieved this e-mail this afternoon.
A great site. I am the niece of Reuben James survivor Thomas P. Turnbull.
My dad has a signed copy of North Atlantic patrol.
Karen Turnbull Shangraw.
[9:30 Sunday morning...]
Last night I sent Karen the text of the letter and progress report entry and asked if she knew that her uncle was the one that Griff had bellowed at to hang on. I also asked if the book her dad had was originally her uncle's. I received this reply:
Many thanks for your wonderful letter. I talked to Dad this morning, and the copy he has was inscribed to him and signed by Griff. Tom, who is still alive (although in an assisted care facility) must still have his. So two books must have been involved. Yes, I was aware that Uncle Tom was the guy who had to hang on. He recovered to earn bachelor's and master's degrees in electrical engineering. He was instrumental in perfecting the electron microscope.
Tom's health is failing, but he is still as feisty as ever, and he is still hanging on.
Dead bugs
The wings are 2 1/2 inches long on this dead bug. It's huge! Leslie found it when they were moving her house. See big pictures at Dead Bugs.