Archives
postcards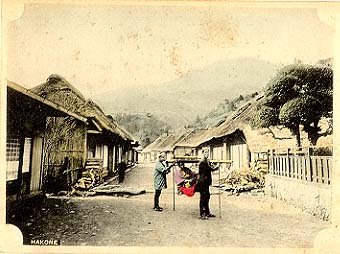 Hakone
early 1900's
[more]
thanks to plep

Top Israeli Officer Says Tactics Are Backfiring
Israel's senior military commander told columnists for three leading newspapers this week that Israel's military tactics against the Palestinian population were too repressive and were fomenting explosive levels of "hatred and terrorism" that might become impossible to control.
In remarks that suggest a dramatic split with the approach of the current government, Lt. Gen. Moshe Yaalon, chief of staff of the Israeli armed forces, said that crackdowns, curfews and roadblocks in the West Bank and Gaza Strip were crippling the lives of innocent Palestinians and that the military's tactics were now threatening Israel's own interests.
The military chief directed most of his complaints at restrictions imposed on the West Bank four weeks ago, after a suicide bomber from the West Bank city of Jenin killed 21 people in a restaurant in the Israeli port of Haifa. Yaalon said the current curfews and travel restrictions, some of the tightest since the outbreak of the Palestinian uprising in September 2000, were preventing Palestinians from carrying out critical olive and other agricultural harvests, hampering thousands of children from attending school, increasing hatred for Israel and strengthening terrorist organizations.
[more]
Billmon has interesting comments on the above...
There's a dramatic struggle being waged in Israel right now between the uniformed military and the Sharon government, one with some very unsettling implications -- not just for Israeli democracy, but for what still passes as a democracy here in the United States:
[more]
The IDF's chorus of incitement
By Gideon Levy
Who told the director of Military Intelligence, Major General Aharon Ze'evi (Farkash) to declare, "Better Palestinian mothers should cry and not Jewish mothers"? Is the head of army intelligence now also to be in charge of setting Israel's moral priorities? And what prompted the commander of the Ground Forces, Major General Yiftah Ron-Tal, to decide that Palestinian Authority Chairman Yasser Arafat has to be liquidated? It's not hard to guess what would happen if Mohammed Dahlan, the former security chief of the Palestinian Authority, were to call for the assassination of Prime Minister Ariel Sharon - or, for that matter, what the consequences would be if Major General Ron-Tal were to urge Israel to launch negotiations with Arafat: His days on the General Staff would be numbered.
[more]
Expulsion, little by little
By Amira Hass
The fears and suspicions, as usual, came true - and very quickly. Hiding behind security rationales and the seemingly neutral bureaucratic language of military orders is the gateway for expulsion. Not massive expulsion, heaven forbid, not on trucks, and not far. Drop by drop, unseen, not so many that it would be noticed internationally and shock public opinion; with the proper measure so the Israelis can continue saying it's justified for security reasons, with the appropriate modesty in the media so the information doesn't reach the consciousness of even those who are dealing with the details of a permanent agreement, with their love of peace, while a wave of anti-Semitism sweeps the world.
[more]
Lesser-Known Stories from the Only Democracy in the Middle East
by Ran HaCohen
So if your mother happened to be Jewish, and you live in Montreal, in Mexico City or in Johannesburg, you need no permit at all to go to the small West Bank village of Salim. But if you are a Palestinian, even if you and your family have been living in Salim for centuries, you cannot stay there without a written permit from Major General Moshe Kaplinski "or someone acting on his behalf", as the order goes.
Major General Moshe Kaplinski has not been summoned to the International Criminal Court in the Hague yet for this racist order. I doubt whether he ever will be.
But if you ever wondered what the world would have looked like if Hitler had won the War, I think this could give you a pretty good idea.
[more]
It Is Forbidden to Say Such Things
Criticizing Zionism
It's okay to call Muslims worshippers of Satan.
That's essentially what far right Armageddon happy Lt. Gen. Boykin -- newly appointed deputy undersecretary of defense for intelligence -- did recently. It seems to be okay with Rumsfeld, Boykin's boss. It's more than okay for the likes of Pat Robertson, Jerry Falwell, and other Islam-hating Christian-Zionists. For them, denigrating Muslims is an industry.
"That's the way we live," Rummy told reporters Thursday during a Pentagon news briefing. "We're a free people. And that's the wonderful thing about our country. And I think that for anyone to run around and think that that can be managed and controlled is probably wrong... Saddam Hussein could do it pretty well, because he'd go around killing people if they said things he didn't like."
Of course, it depends who you criticize.
Remarks of Malaysian prime minister Mahathir Mohamad aside, there is a campaign to portray criticism of Zionist state violence against essentially defenseless Palestinians as creeping anti-Semitism. "Liberals and leftists, traditional champions of the underdog, engage en masse in a form of fashionable, politically correct anti-Semitism by condemning Israel's 'racist,' 'apartheid,' 'Nazi' regime, portraying the tiny Jewish state (with 0.1 percent of the Mideast land mass) as the brutal aggressor Goliath, while casting the Arab world (with 99.9 percent of the land, and all of the oil) as David," writes Whistleblower Magazine.
Never mind that it's true -- Israel is a racist state.
Can you imagine the outcry if Americans passed a law denying citizenship to people of African descent who marry US citizens? The Israeli Knesset passed just such a law July 31, forcing Palestinians who marry Israelis to live "separate and unequal" lives from their spouses. "This law comes to address a security issue," Gideon Ezra, an Israeli cabinet minister, declared.
"Since September 2000 we have seen a significant connection, in terror attacks, between Arabs from the West Bank and Gaza and Israeli Arabs."
[more]
And how is it that Israel can attack a US Navy vessel and our government covers it up?
Cover - Up Alleged in Probe of USS Liberty
A former Navy attorney who helped lead the military investigation of the 1967 Israeli attack on the USS Liberty that killed 34 American servicemen says former President Lyndon Johnson and his defense secretary, Robert McNamara, ordered that the inquiry conclude the incident was an accident.
In a signed affidavit released at a Capitol Hill news conference, retired Capt. Ward Boston said Johnson and McNamara told those heading the Navy's inquiry to ``conclude that the attack was a case of 'mistaken identity' despite overwhelming evidence to the contrary.''
[more]
Israel's Attack on the Liberty, Revisited
Rockets, Napalm, Torpedoes & Lies
In early June of 1967, at the onset of the Six Day War, the Pentagon sent the USS Liberty from Spain into international waters off the coast of Gaza to monitor the progress of Israel's attack on the Arab states. The Liberty was a lightly armed surveillance ship.
Only hours after the Liberty arrived it was spotted by the Israeli military. The IDF sent out reconnaissance planes to identify the ship. They made eight trips over a period of three hours. The Liberty was flying a large US flag and was easily recognizable as an American vessel.
A few hours later more planes came. These were Israeli Mirage III fighters, armed with rockets and machine guns. As off-duty officers sunbathed on the deck, the fighters opened fire on the defenseless ship with rockets and machine guns.
A few minutes later a second wave of planes streaked overhead, French-built Mystere jets, which not only pelted the ship with gunfire but also with napalm bomblets, coating the deck with the flaming jelly. By now, the Liberty was on fire and dozens were wounded and killed, excluding several of the ship's top officers.
[more]
Here is a page on articles about the Liberty, with pictures, including the following:
Israeli Pilot Admits USS Liberty Was Intentional
Fifteen years after the attack, an Israeli pilot approached Liberty survivors and then held extensive interviews with former Congressman Paul N. (Pete) McCloskey about his role. According to this senior Israeli lead pilot, he recognized the Liberty as American immediately, so informed his headquarters, and was told to ignore the American flag and continue his attack. He refused to do so and returned to base, where he was arrested.
[more]
photography
Julian Thomas
Holga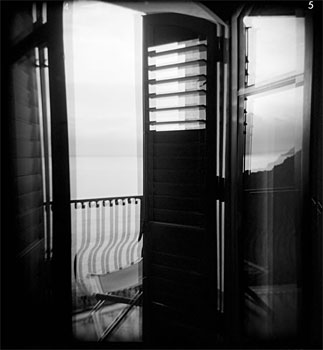 reflection.
[more]
thanks to Conscientious
mahathir mohamad
US aid threat fails to faze Malaysia
The Malaysian government has dismissed a US threat to cut off military aid to Kuala Lumpur as inconsequential.
Malaysian Foreign Minister Syed Hamid Albar told reporters on Tuesday that US military aid to Malaysia is small - "and any restrictions should not affect us in any way".
The US Senate on Monday placed restrictions on military grants to Kuala Lumpur to show its displeasure over Malaysian Prime Minister Mahathir Mohamad's recent criticism of the powerful Jewish lobby in the United States.
"The Europeans killed 6 million Jews out of 12 million, but today the Jews rule by proxy: they get others to fight and die for them," Mahathir told a summit meeting of the 57-nation Organization of Islamic Conference (OIC) in Kuala Lumpur last week.
Responding to the remarks, the Senate unanimously agreed to place new conditions on a proposed US$1.2 million grant to Malaysia under the International Military Education and Training (IMET) program.
[more]
It seems to me that the Senate just proved Mahathir's point. Here are the rules: No criticism of Israel or Jews will be tolerated. And: Uppity Muslims will never get it right.
advertising art
Here Today, Here Tomorrow:
Varieties of Medical Ephemera
[more]
thanks to Solipsistic
afghanistan
Taliban raise the stakes in Afghanistan
After two years of guerilla warfare with almost dry supply lines, the Taliban are now in a position around the important cities of south and southeastern Afghanistan to begin the next phase of their campaign to oust foreign troops from the country.
At present, they are poised to close in on Kandahar, Khost, Jalalabad, Asadabad and Gardez.
A top jihadi field commander told Asia Times Online on the condition of anonymity that over the past few months the Taliban have continued with their policy of guerilla strikes, even though they have incurred heavy casualties. This has helped the Taliban, who were removed by the US-led attack on Afghanistan at the end of 2001, in two ways. Firstly, the attacks have largely demoralized the Afghan militia, which has virtually stopped conducting search and seize operations, and is now focussed on protecting its base camps. Secondly, Taliban supporters among the masses have gained in confidence and are more openly extending their support in practical terms.
As a result, the Taliban have established their own "governorates" in villages across Kunhar, Nanaghar, Paktia and Paktika. The ground situation in Afghanistan is identical to the post-USSR occupation period and during communist rule in Afghanistan in the early 1990s when the Afghan government's rule was restricted to the cities, and the outskirts and villages were controlled by mujahideen.
[more]
card art
[more]
thanks to Solipsistic
edward said
The postponed drama of return
The filmmaker Elia Suleiman and the scholar Edward Said – both Palestinians – each had what the other sought: words that cut to the truth of their experience. Across divides of age, class and aesthetics, the street kid pays tribute to the gentleman.
It was due only to a persistence which wore his personal assistant out, after many failed attempts, was I finally granted a meeting with Edward Said. I was given fifteen minutes and fifteen minutes it had to be, not a second more; less was preferred.
I was around my mid-20s and had acquired the habit of knocking on doors that did not open to the point where it had become almost an end in itself – a motor for energising a conviction that I was not really convinced of: the desire to make films.
And why should any door open? I had no film education, no formal education at all. I barely knew how or what the stuff of film was all about. In short, I had nothing to show for except the synopsis of a film that – I think I knew at the time – I was never going to make. So I carried the synopsis and went off.
I knocked on the door and entered but was arrested immediately. From very far away, at the other end of his giant Colombia University office, Edward Said was sitting behind his desk staring at me from behind glasses lowered to the tip of his nose. "Stay where you are! I don't know who you are or what you want from me, but I'm sure I will not be able to help you, so why waste your time or waste mine?"
I weighed my options. "Okay...but I consider these fifteen minutes my right after I tried so hard to obtain them. So all I can ask you is that I spend them here in their entirety. When they are consumed, I will leave." "If that's what you want, go ahead," he said, after weighing his options.
I walked towards him and sat on the chair opposite his desk. I looked at my watch to keep watch. I pulled some periodical from a shelf behind me and started flipping through. He, in turn, went back and drowned himself in papers. A silence ensued.
Not for long. Edward unveiled his face from behind his papers, laid them down and declared surrender. "I give up," he said, smiling. "Did you have lunch? I'm inviting."
[more]
I'm about half way through Edward Said's The Question of Palestine. I will do a book report on it when I'm done and have been able to digest it. I will say that it does make one want to cry and just generally get pissed off.
photography
This is an issue that probably only interests people that do photography or think about photography a lot. This is about the delusion that a photograph is somehow a record of something called reality. Actually, it is a record of reality. The question is — who's reality?
In defense of photographer Patrick Schneider
and the fictions of a "Code of Ethics"
by Pedro Meyer
Last week, the North Carolina Press Photographers Association in the United States, rescinded three Pictures of the Year awards given to Charlotte Observer photographer Patrick Schneider.
We find the behavior of many of the photojournalists whose names appear below who have passed very ill advised judgment on Mr Schneider, as well as many of the picture editors in their corresponding newspapers who share their views, to have reached such an incredible low point in this ongoing debate about the veracity of images in photojournalism. We might be reaching the dark ages again. But more about that later.
[...]
So let us review some of the accusations leveled at Mr. Schneider about the integrity of his images. Also in the context of the Brian Walski photographs in the Los Angeles Times, that led to his dismissal for compositing two images from Iraq.
First of all, we have to place all of this into a larger context, otherwise we end up looking solely at the "burning or dodging tool" as if that would somehow represent the overarching depth of the argument. If we are to delve into the issue of integrity I am sure that many of those newspapers that are so decidedly against their photographers using the tools of their trade as they see fit, have a lot to answer about many other issues that we might as well bring up at this time so that we can take a better look at the entire panorama of what is going on here.
[more]

unaltered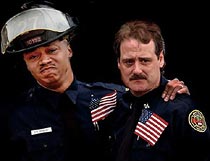 altered
The above two images are two of the offending pictures. W. Eugene Smith, the great Life photo-journalist, burned and dodged the shit out of his prints. And then he would use bleach on them. For this, he became a legend. Photography isn't what the camera sees — it's what the photographer sees. Only a non-photographer would think that what a camera (digital or film) records is particularly close to reality. I could go on about how cameras don't see things the way I do (for starters, I see in three dimensions) and how Ektachrome sure doesn't see green like I do and how I love the reds in Kodachrome — but I'll resist.

corporatism
Consent of the Governed
The reign of corporations and the fight for democracy
As de Tocqueville predicted, the industrial aristocrats have prevailed in America. They have garnered enormous power over the past 150 years through the inexorable development of the modern corporation. Having achieved extensive control over so many facets of our lives -- from food and clothing production to information, transportation, and other necessities -- corporate institutions have become more powerful than the sovereign people who originally granted them existence.
As late as 1840, state legislators closely supervised the operation of corporations, allowing them to be created only for very specific public benefits, such as the building of a highway or a canal. Corporations were subject to a variety of limitations: a finite period of existence, limits to the amount of property they could own, and prohibitions against one corporation owning another. After a period of time deemed sufficient for investors to recoup a fair profit, the assets of a business would often revert to public ownership. In some states, it was even a felony for a corporation to donate to a political campaign.
But in the headlong rush into the Industrial Age, legislators and the courts stripped away almost all of those limitations. By the 1860s, most states had granted owners limited liability, waiving virtually all personal accountability for an institution's cumulative actions. In 1886, without comment, the United States Supreme Court ruled for corporate owners in Santa Clara County v. Southern Pacific Railroad, allowing corporations to be considered "persons," thereby opening the door to free speech and other civil rights under the Bill of Rights; and by the early 1890s, states had largely eliminated restrictions on corporations owning each other. By 1904, 318 corporations owned forty percent of all manufacturing assets. Corporate owners were replacing de Tocqueville's "equality of conditions" with what one writer of the time, W. J. Ghent, called "the new feudalism... characterized by a class dependence rather than by a personal dependence."
Throughout the twentieth century, federal courts have granted U.S. corporations additional rights that once applied only to human beings -- including those of "due process" and "equal protection." Corporations, in turn, have used those rights to thwart democratic efforts to check their growth and influence.
[more]
thanks to BookNotes
manual art
The Old Car Manual Project
new technology... old iron
[more]
thanks to The Cartoonist
economy
There's a Catch: Jobs
by Bob Herbert
The president tells us the economy is accelerating, and the statistics seem to bear him out. But don't hold your breath waiting for your standard of living to improve. Bush country is not a good environment for working families.
In the real world, which is the world of families trying to pay their mortgages and get their children off to college, the economy remains troubled. While the analysts and commentators of the comfortable class are assuring us that the president's tax cuts and the billions being spent on Iraq have been good for the gross domestic product, the workaday folks are locked in a less sanguine reality.
It's a reality in which:
The number of Americans living in poverty has increased by three million in the past two years.
The median household income has fallen for the past two years.
The number of dual-income families, particularly those with children under 18, has declined sharply.
The administration can spin its "recovery" any way it wants. But working families can't pay their bills with data about the gross domestic product. They need the income from steady employment. And when it comes to employment, the Bush administration has compiled the worst record since the Great Depression.
[more]
photography and more
Working around art, information technology, and daily life.
Using software processes of his own design, Jason Salavon generates and reconfigures masses of communal material to present new perspectives on the familiar. Though formally varied, his projects frequently manipulate the roles of individual elements arranged in various populations. This often unearths unexpected pattern as the relationship between the part and the whole, the individual and the group, is explored. Reflecting a natural attraction to popular culture and the day-to-day, his work regularly incorporates the use of common references and source data. The final compositions are exhibited as art objects, such as photographic prints and video installations, while others exist in a real-time software context.

Every Playboy Centerfold, The 1960s
thanks to Conscientious
global climate change
Signs of radical change in Arctic ecosystem
Shrubs are appearing where before there were none; gray whales are venturing farther north; clams and their predators, diving sea ducks, are less plentiful. The ice is melting.
These disparate phenomena are signs of a radical change in the Arctic ecosystem. Moreover, changes in the Arctic mean changes everywhere else. That consensus is part of a broad discussion among 400 Arctic scientists meeting in Seattle this week as part of a new multimillion-dollar effort to study the far-reaching changes occurring in the far north.
The Study of Environmental Arctic Change (SEARCH), sponsored by the National Science Foundation and based at the University of Washington, has brought together climatologists, biologists, oceanographers and social anthropologists to examine how warmer temperatures are altering life on the tundra and how the changes may affect the rest of the Earth.
Their findings, presented at a symposium yesterday, continued to add to a growing, and somewhat ominous scientific consensus.
The Arctic, which has seen temperatures increase 3 to 4 degrees Fahrenheit over the past century, is on track to become as warm as it has been in 130,000 years, according to Jonathan Overpeck, a University of Arizona paleoclimatologist, who studies the history of climate change.
[more]
typography
100% practical. Sketches have been made to explain some basic issues in type design during the workshops. They get used to point out some problems which raise while creating a new typeface. Only some foundations are shown, no deep sophisticated details.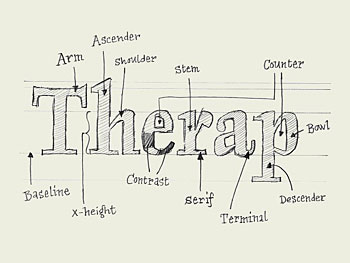 [more]
thanks to Coudal Partners
Wednesday October 29 2003
work, work, work, work, work, work
I'm in the final stages of finishing a project and then I have to teach a class this afternoon. I'm running as fast as I can. I should be back by tomorrow.
william and jenny's baby
My oldest daughter, Jenny, is pregnant with her second child and my third grandchild. Through the miracle of modern technologies, I get to inflict these first portraits of my new grandchild upon my readers.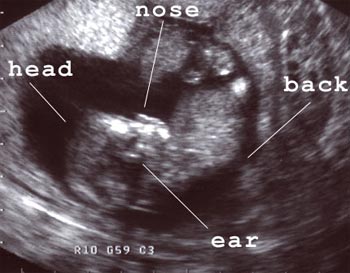 [more]
economy
Too Low a Bar
by Paul Krugman
John Snow, the Treasury secretary, told The Times of London on Monday that he expected the U.S. economy to add two million jobs before the next election — that is, almost 200,000 per month. His forecast was higher than those of most independent analysts; nothing in the data suggests that jobs are being created at that rate. (New claims for unemployment insurance are running at slightly less than 400,000 a week, the number that corresponds to zero job growth. If jobs were being created as rapidly as Mr. Snow forecasts, the new claims number would be closer to 300,000.)
Still, Mr. Snow may get lucky, and the job market may pick up. But his prediction was a huge climb-down from administration predictions earlier this year, when the White House insisted that it expected the economy to add more than five million jobs by next November.
And even if Mr. Snow's forecast comes true, that won't vindicate the administration's economic policy. In fact, while private analysts are criticizing Mr. Snow for being overly optimistic, I think the stronger criticism is that he's trying to lower the bar: to define as success a performance that, even if it materializes, should really be considered a dismal failure.
[more]
A reader (who might want to remain anonymous, so I'll just call him/her T.A.) e-mailed me an interview in the Guardian with Joe Stiglitz, the Nobel Prize-winning former chairman of Clinton's Council of Economic Advisors. It's worth a read:
Blowing the whistle on Dubyanomics

'More jobs have been lost under Bush than since Herbert Hoover and the Great Depression,' he said in an interview. 'In the private sector more money has been wasted through misallocation of capital in the stock-market bubble than the government could ever manage.'

In a week in which US stock markets hit 16-month highs, surely there is some room for optimism? Stiglitz was having none of it. 'The huge tax cut in the US was very badly designed to stimulate the economy. And there has been a huge increase in mainly military spending. Yet what is remarkable is how little stimulus has been given. The US economy is still in a precarious state,' he said...

'Dealing with the deficit will absorb the US political economy for years to come. We're back to the Reagan era. The trade deficit has the underlying problem of what will happen when foreigners decide to stop funding the US deficit. On the private side there is a huge gap in private pension funds. Any other economy would be under water.'
[more]
architecture
Ffotograffau o Gapel Celyn (Tryweryn), 1957-65

Bryn Hyfryd, Capel Celyn, 22 Chwefror 1957
[more]
thanks to wood s lot
mahathir's speech and things that cannot be said
This is sure to cause coffee to come out of some peoples noses and to make them yell "anti_semitism" and "The Protocols of the Elders of Zion." The reality is that those setting our foreign policy are doing so for the benefit of Israel and not for the benefit of the citizens of this country. In the long run, this will benefit neither the US nor Israel. These links contain much truth. Read these links with an open mind. Let's start with a rant from Our Man in South Africa, Mike Golby.
Neocons have America's Balls in a Vise
Have you read Mahathir Mohamad's now-notorious speech, a piece of oratory which, if the mainstream press and hysterical Israeli lobby are to be believed, will live in infamy unto the umpteenth generation? It's called Close Ranks, Muslims Urged. It's damned good. Please read it and make up your own bloody mind for a change. Here, courtesy of thestar online's Shahanaaz Habib's article, Jewish Lobby does 'Rule' the US, is a piece refuting its intentional misreading to now; call it a study guide.
No, really. Which bit of Datuk Seri Dr Mahathir Mohamad's speech at the opening of OIC summit is inflammatory, offensive, repugnant and deserving of contempt?

That he called on Muslims to use their brains and not just brawn to fight their enemies? That he told them to stop blowing themselves up? And not act out of anger as irrational acts only beget more violence? Or that the Malaysian leader told Muslims they could learn a lesson or two from the Jews? And that numbers alone do not make strength? Or was it his remarks that the Jews have become arrogant and arrogant people make mistakes? Or that the Jews rule the world by proxy and get others to fight and die for them?

Now, really, which of these are untrue?

Just take the Jewish-rule-the-world by proxy comment. Why the uproar about it? Isn't this a known fact? The difference perhaps is that others have not expressed it in such blatant terms as the plain-speaking Malaysian Prime Minister. more...
If this article makes you turn blue in the face, gives you hot flushes or palpitations, makes your blood curdle or turn to ice, or compels you to bludgeon the nearest Arab to death with the ubiquitous baseball bat, you need help. Fast.
[more]
Here is the speech of Prime Minister Datuk Seri Dr Mahathir Mohamad. Read it for yourself.
Close ranks, Muslims urged
Speech by Prime Minister Datuk Seri Dr Mahathir Mohamad at the opening of the 10th Session of the Islamic Summit Conference on Oct 16, 2003
And more of the comments of Shahanaaz Habib...
Jewish lobby does 'rule' the US
A number of Jews sit in key positions in the US administration and they steer much of the US foreign policy.
Just take the current George W. Bush administration.
There's Paul Wolfowitz, deputy defence secretary and close advisor of foreign policy, and Richard Perle, chairman of the Defence Policy Board, the Pentagon's advisory panel.
Perle comes with a colourful past. In the 1970s, he was expelled from Senator Henry Jackson's office for passing highly-classified documents to the Israeli embassy.
And later, he worked for an Israeli weapons firm, while Wolfowitz is said to have close ties with the Israeli military.
[...]
There's also Douglas Feith, undersecretary of Defence and Policy Advisor at the Pentagon whose appointment caused quite a stir in the Arab world.
Arab-American Institute president Dr James Zogby called it a "dangerous appointment" because having Feith, known for his extreme anti-Arab bias, as a chief architect of the US foreign policy was bad news for the Middle East.
[...]
With so many pro-Israeli American Jews in the US administration, why is there a problem when someone states the obvious? And questions who is really in charge?
And puts in perspective why US policies are always skewed in favour of Israel no matter how unfair?
[more]
Here is a Jewish perspective on the speech...
If its anti-Jewish element sounds blood-curdling in its intensity — and it should — then it is worse than most critics have let on, because this isn't one cranky old man speaking. It is, in a real sense, 1.3 billion Muslims throwing down a gauntlet.
If there is a bright side, it is in the fact that this attack on Jews is about something specific: land. Unlike the Nazis, who wanted nothing other than to kill every Jew in the world, the Muslim Jew-haters for whom Mahathir speaks want something they consider "justice" in Palestine.
Pessimists will argue that this amounts to the same thing, that the Muslims will never settle for less than the destruction of Israel. That may be true. But it may not be.
The atmosphere of anti-Israel and anti-Jewish rage welling up with ever-greater intensity around the world these days has not been a constant over the half-century since Israel's founding. It exploded with a sudden fury three years ago, after steadily declining for a decade before that. While Israel was engaged in what seemed to be a genuine peace process with its neighbors, the world — including the Muslim world — was content to give it a chance. When the diplomacy collapsed, and the violence surged to previously unimaginable proportions, the rage followed.
[more]
The Essence of Duplicity: The Reaction to Mahathir's Comments on Jews
But when his speech is met with such hostility by people who are all too ready to target Muslims on the basis of their faith and their cultures, it is no wonder that Muslims and Arabs would rush to his defense. In a web poll on Al Jazeera's Arabic website over the weekend, 95% of over 56,000 voters supported Mahathir's remarks.
Knee-jerk reactions and condemnations by the "international community" (defined primarily as Europe and the US, since even staunch US allies like Afghan President Hamid Karzai defended Mahathir) serve only to illustrate a perceived double standard.
So now, we have fallen once again for the "you are with us or with the terrorists" nonsense. There is no middle ground permitted. And of course Muslims are on the wrong side. How can they give a standing ovation to Mahathir? How can they be such rabid anti-Semites? Perhaps it is a sign of the inferiority of their (Semitic?) culture (to recall Italian Prime Minister Silvio Berlusconi comments two years ago) or that our god is bigger (according to General William Boykin).
A more reasoned response to Mahathir, one that categorically condemns and corrects some of his speech's claims about Jews while affirming the importance of the overall message, is what's needed.
[more]