Rides - I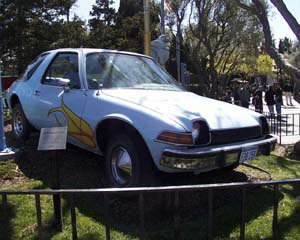 The rest of the day was spent at the theme park which contained such cultural artifacts as the Garth mobile.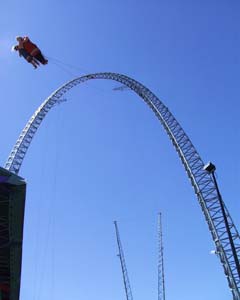 And the rides. This was called Xtreme Flight. The riders (flyers) were strapped into a harness (lying prone) suspended by cables from the top of the arch. Then the were drawn up towards the top of one of the poles in the background. Then they released themselves.

This is the Drop Zone. Half-way up the vertical pole are the seats (they are on the way down). They are hoisted up to the top and then they are dropped in free fall until they decelerate just before the bottom.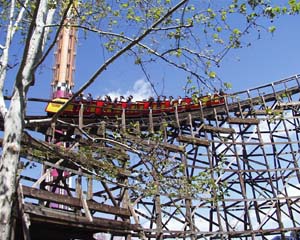 There was a more traditional roller coaster - The Grizzly.