Into San Francisco - 2

It was cold and raining as everyone went sight seeing. There were way too many things to see in the short time there. An old pier.

A WW II submarine that you could go inside.

The forward torpedo room in the submarine.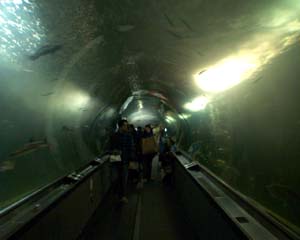 Underwater World. There was a tube through the aquarium tank that the people walked through while the fish swam overhead.